Big Sugar Leaves a Bitter Aftertaste
It's time to end the sugar industry's corrupt sweetheart deals.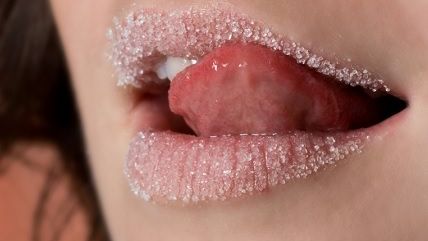 Taking candy from a baby is easy. Taking sugar from a senator? Not so much. For decades, economists, free market think tanks, good-government advocates, newspaper columnists, and even the occasional elected official have decried the special treatment enjoyed by the American sugar industry.
Under current policies, U.S. sugarcane and sugar beet farmers receive minimum price guarantees regardless of market conditions. In addition, the federal government allots 85 percent of the U.S. sugar market to domestic producers, and it imposes quotas and tariffs on the 40 countries that are allowed to export sugar to America.
In 1993, the Government Accounting Office (GAO) estimated that such policies were costing U.S. consumers $1.4 billion a year because they resulted in "higher prices for domestic sugar." Twenty years later, the University of Michigan–Flint economist Mark J. Perry estimated that this annual cost had grown to $3 billion by 2012, and that consumers and U.S. sugar-using businesses had paid "more than twice the world price of sugar on average since 1982."
In other words, sugar producers are getting a sweet deal, while consumers are getting screwed.
Alas, it's not just the nation's 3,913 sugar beet farms and 666 sugarcane farms that crave the sugar program's artificially sweetened revenues. The program also persists because it offers a steady source of money to elected officials.
In a June 2014 report, Bryan Riley, a senior policy analyst at the Heritage Foundation, noted that while sugar constitutes just 2 percent of the total value of U.S. crop production, the nation's sugar farmers account for 35 percent of the crop industry's total campaign contributions and 40 percent of its lobbying expenditures.
Over the years, major sugar companies such as American Crystal Sugar and Florida Crystals have donated millions of dollars to individual candidates and political action committees. According to OpenSecrets.org, the industry as a whole has donated $41.7 million since 1990. Traditionally it has contributed more to Democrats than Republicans, but in the 2012 election cycle it split its contributions 50/50.
The industry's aggressive lobbying gets results. In 2008, for example, the U.S. sugar trade got somewhat less regulated, when provisions that were drafted as part of the 1994 North American Free Trade Agreement finally kicked in and gave Mexican producers the ability to export unlimited amounts of duty-free sugar to the U.S. In March 2014, however, the U.S. sugar industry accused Mexican producers of dumping their crops on the U.S. market—i.e., selling it for less than the cost of its production, or for less than its domestic price—and asked the U.S. International Trade Commission and the U.S. Department of Commerce to take corrective action.
In October, Commerce announced an agreement between the U.S. and Mexico that will "prevent imports from being concentrated during certain times of the year, limit the amount of refined sugar that may enter the U.S. market, and establish minimum price mechanism to guard against undercutting or suppression of U.S. prices." So don't expect a price cut on Snickers bars any time soon.
Perhaps because the extra $3 billion we spend on sugar each year is amortized over a few hundred billion cans of soda and other sugar-laden treats, consumers don't seem to mind it much.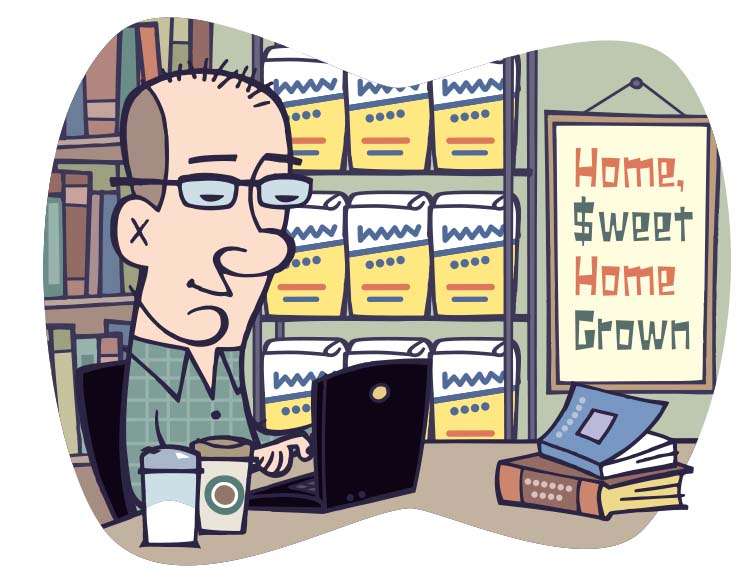 And yet if we're truly in the midst of a "libertarian moment," when everyday Americans are supposedly fed up with politics as usual and corporate cronyism, how does sugar protectionism remain as American as apple pie? If there ever was a cause that might still inspire comity amongst the highly polarized populous, surely it's sugar.
Indeed, while 11 other countries consume more sugar per capita than the U.S. does, the average American still enjoys around 75 pounds of sugar a year. (This figure doesn't include high fructose corn syrup, zero-calorie artificial sweeteners such as aspartame and sucralose, or zero-calorie naturally derived sweeteners such as stevia.) Our appetite for the stuff cuts across all demographics: Whether you're a progressive elitist snapping up $5 Cronuts in Manhattan or a red-state value shopper buying club packs of Little Debbie Nutty Bars at Costco, you stand to gain from lower sugar prices.
Naturally, sugar farming lobbyists insist this isn't the case. "Sure, cheap subsidized foreign sugar might sound great," exclaims an American Sugar Alliance (ASA) promotional video that alludes to the fact that sugar farmers in Brazil, Mexico, and other countries benefit from their own homegrown subsidy programs. "But depending on others for food never works out as expected."
If we lose our strategic capacity to plant sugar crops, the video suggests, we'll compromise our food security, putting ourselves at the mercy of foreign sugar overlords able to increase prices when global supplies tighten. In October 2013, Tom Giovanetti, president of a Dallas-based research organization called the Institute for Policy Innovation, elaborated on this theme in an essay that argues against unilateral U.S. sugar subsidy disarmament. "Eventually," he concluded, "foreign producers would take advantage of a decimated U.S. domestic sugar industry and would raise prices on U.S. consumers."
But could Brazil—"the OPEC of sugar," according to the ASA—really jack up prices until even those club packs of Little Debbie bars become a rare delicacy only the 1 percent can afford?
"Why on earth wouldn't another producer come and try to take some market share if he sees a monopolist raking in the money?" asks Ike Brannon, formerly chief economist of the House Energy and Commerce Committee and now a fellow at the George W. Bush Institute, in a May 2014 editorial that appeared in USA Today.
Indeed, in a U.S. market free of price supports, allotments, tariffs, and quotas, Brazil wouldn't just be competing with domestic producers for America's business. It'd be competing with the hundred other countries where sugar farming occurs. And as the American Sugar Alliance and various other sugar farming advocates have themselves pointed out, scores of additional countries are just as willing as Brazil or Mexico to subsidize their crops. So if one country even started flirting with the idea of raising prices to non-competitive levels, others would jump at the opportunity to gain a foothold in the large U.S. market by offering more attractive prices.
The truth is that America's food security would in no way be jeopardized by the loss of a domestic sugar industry. Even America's Ding Dongs security would remain intact. "Sugar is a global commodity, with hundreds of thousands of producers all over the world," Perry explains. "This weakens the possibility that one could ever have market power over the U.S. Also there are close substitutes for sugar, like high fructose corn syrup and honey, which further weakens the case that the U.S. could ever be at the mercy of one country, or even a small group of them."
To bolster his argument, Perry points to coffee and bananas, two other commodity crops which we do not produce domestically in appreciable quantities and yet somehow manage to consume without having to pay monopoly prices to whoever the "OPEC of bananas" is.
Another case in point: TVs. U.S.-based TV manufacturing all but disappeared by the mid-1990s, but when was the last time you heard anyone complaining about the dearth of affordable flat-screens?
"Except for rare cases that involve national security or national defense, there is never any economic or logical reason to protect a domestic industry against foreign competition, and sugar is no exception," Perry concludes. Of course, sometimes all you need to keep a bad policy is a political reason. For many elected officials, the sugar program makes perfect sense: They enrich sugar farmers, then the sugar farms sweeten their campaign coffers.
It's a pretty small-stakes racket, but that's exactly what makes it so symbolically significant. Sugar reform should be easy. It would not require millions of Americans to give up cherished entitlements. It would not put any national interests at risk. (The worst case scenario: We'd have to change Sugar Babies' name to High Fructose Corn Syrup Babies.) If we genuinely have any interest in scaling back the kind of regulatory overreach that invariably promotes cronyism, sugar reform is the sweetest, lowest-hanging fruit on the tree.
This article originally appeared in print under the headline "Big Sugar Leaves a Bitter Aftertaste".