A.M. Links: CIA Takes Credit for UFO Sightings, Hacker Arrest in UK, Oregon Defeats Florida State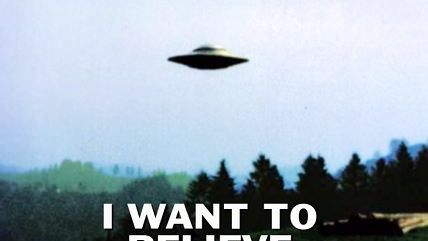 Wikia

The most-read page on the CIA website this year was a 1998 report attributing many of the UFO sightings of the 50s and 60s to the agency's U-2 program.

Authorities in the United Kingdom say they've arrested a member of the hacking group Lizard Squad, which they allege was behind the hacking of the Playstation and Xbox gaming networks.
Police in Shanghai ruled out the presence of fake cash as the cause of a New Year's Eve stampede that killed at least 36 people.
Oregon defeated Florida State in the Rose Bowl to advance to the college football playoff title game.
Two Apple users are suing the company because its latest mobile operating system, iOS 8, takes up hard drive space on devices.
The former Democratic New York governor, Mario Cuomo, died aged 82.
Follow Reason on Twitter, and like us on Facebook. You can also get the top stories mailed to you—sign up here.