Raleigh Cabbies to Strike on New Year's Eve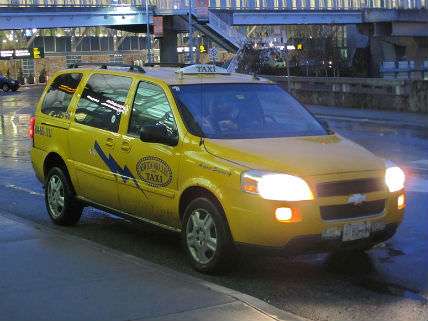 Passengers in Raleigh, North Carolina, and nearby towns may have no choice but to use a ride sharing service tonight, because more than half of the cab drivers in the area have reportedly decided to go on strike. Reports WRAL.com:
Iyman Massoud, a cab driver who says he represents a group of about 650 local taxi drivers, says they are protesting that Uber drivers are not subject to the same licensing, registration and insurance fees as taxi cab drivers. This allows Uber drivers to charge less, creating what Massoud says is unfair competition….

"People are just suffering," said Elmutaz Adloa, a cab driver. "They cannot make a living out of this industry."
Uber is, of course, the top ride sharing service, which allow customers to use smartphone apps to summon drivers in their personal cars to take them to their destinations. The company also lets prospective drivers, after undergoing background checks and a checklist of other precautions, earn money ferrying customers around while retaining control over the hours and conditions under which they work.
Labor activists have long used work stoppages to pressure employers and government officials to agree to their demands. It would seem, however, that the tactic would be most effective when the workers are close to irreplaceable—not as a method of protesting a competitor that has already shown itself to be a superior alternative to the service offered by the striking workers.
This doesn't mean that no Raleigh customers will be inconvenienced tonight. To try to meet the increased demand for rides on New Year's Eve (and the leftover demand for rides from people who can no longer find a taxi) Uber will need to entice more of its drivers onto the roads. The company has a built-in mechanism for doing just that, but it involves "surge pricing," or hiking prices on busy nights, a practice that has earned Uber the ire of some passengers. The article explains:
While ride-sharing companies usually charge less than taxis, Uber came under fire in the Triangle for a price surge on Halloween, including charging one man more than $400 for a 15-mile trip from Durham to Chapel Hill.
Will people sour on Uber after experiencing dramatically increased prices tonight? Or will they lay the fault on traditional cab drivers, who almost literally had one job, and who are choosing not to offer any rides at any price?