NYPD Punishes City by Not Citing, Arresting Citizens as Much. Oh, No!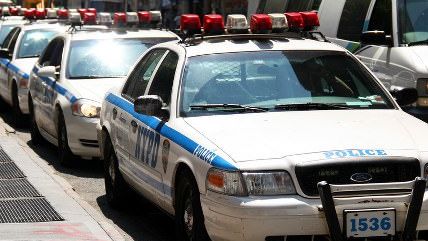 (André Gustavo Stumpf / photo on flickr)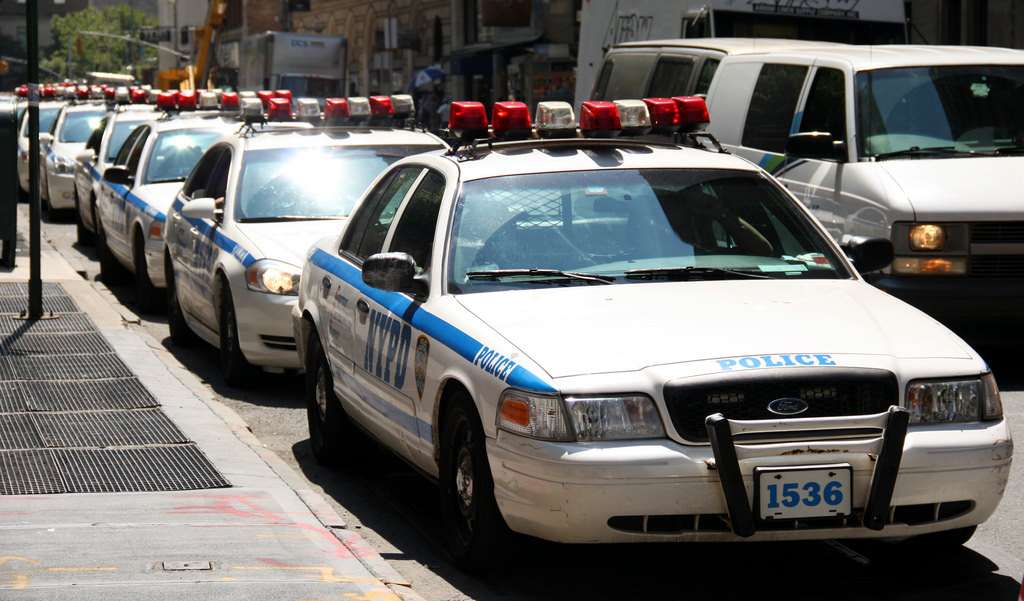 Right now in New York City, guys selling black market cigarettes are much, much less likely to be harassed and arrested (or worse) by the New York Police Department. Apparently, or at least in the eyes of the New York Post, we're supposed to see this as a bad thing (people not getting arrested is certainly a bad thing for the New York Post's reporting, anyway):
It's not a slowdown — it's a virtual work stoppage.

NYPD traffic tickets and summonses for minor offenses have dropped off by a staggering 94 percent following the execution of two cops — as officers feel betrayed by the mayor and fear for their safety, The Post has learned.

The dramatic drop comes as Police Commissioner Bill Bratton and Mayor Bill de Blasio plan to hold an emergency summit on Tuesday with the heads of the five police unions to try to close the widening rift between cops and the administration.
They provide an info box showing, in addition to the huge drop in minor offense summonses, a 94 percent drop in citations for traffic violations, a 92 percent drop in parking violation citations, and a 66 percent drop in overall arrests.
And there's this paragraph:
The Post obtained the numbers hours after revealing that cops were turning a blind eye to some minor crimes and making arrests only "when they have to" since the execution-style shootings of Officers Rafael Ramos and Wenjian Liu.
Well, we can only hope the NYPD unions and de Blasio settle their differences soon so that the police can go back to arresting people for reasons other than "when they have to."
The NYPD's failure to arrest and cite people will also end up costing the city huge amounts of money that it won't be able to seize from its citizens, which is likely the real point. That's the "punishment" for the de Blasio administration for not supporting them. One has to wonder if they even understand, or care, that their "work stoppage" is giving police state critics exactly what they want—less harsh enforcement of the city's laws.
No doubt police are hoping that citizens will be furious when police don't do anything about the hobo pissing on the wall in the alley or won't make the guy in apartment 3b turn down the racket at four in the morning. And they're probably right to a certain degree. But if they think the city is going to turn into sheer anarchy over the failure to enforce petty regulations, they're probably going to be disappointed. Over at the Washington Examiner, Timothy Carney challenged the assumption that police are all that stand between us and mayhem. He used the Washington, D.C., chief of police's complaints that pulling officers away to deal with protesters kept police from preventing "homicides and shootings and violent crimes and robberies and burglaries right before the holidays." Carney noted:
In the week of Dec. 13 through Dec. 20 — the week when most of these protests happened, dragging MPD away from the neighborhoods — no homicides were reported. Not a single one. Only one homicide happened in D.C. in the two weeks following the grand jury decision to not indict the New York City police officer who killed Eric Garner with a chokehold — police say it happened on a Tuesday morning.

As a NYC cop pointed out to me, on Sept. 11, 2001, there was no upswing in crime. Nor immediately after Hurricane Sandy.

We obviously need police. But if anyone believes that our police, in their large numbers, their liberty to engage, and their military-style arsenals, are the only guards against bedlam, they might be misguided.
Presumably, next year, after this all dies down, the NYPD may note a big drop of crime in December entirely because they stopped finding reasons to charge people with crimes.
Police unions could use the experience to decry all the petty, unnecessary reasons they're ordered to cite and arrest people in the first place, but that's not going to happen because they love the drug war and the money that comes into the departments from fighting it.