Cincinnati Cop Charged in Teen Sex Scandal May Not be Only Officer Involved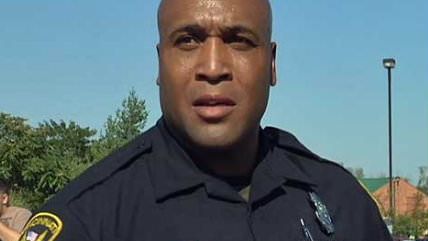 (policeprostitutionandpolitics.com)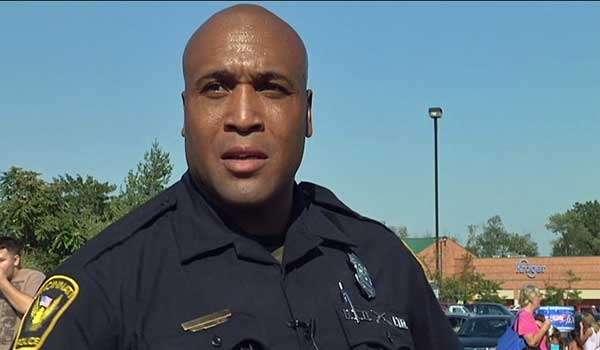 In 2013, Cincinnati Police Officer Darrell Beavers was indicted on felony charges related to his use of fake police substations to conduct an inappropriate relationship with a 17-year-old girl. Now the city is investigating whether Beavers was the only officer involved.
Beavers, 45, is a 12-year veteran of the Cincinnati Police Department (CPD) who previously played NFL football for the Philadelphia Eagles and the Kansas City Chiefs. Last December, Beavers was indicted on one count of tampering with evidence, one count of theft in office, and four counts of "illegal use of a minor in nudity-oriented material." Beavers met the minor in question as a community liasion for the Cincinnati Police Explorer program, which bills itself as "experiential learning with lots of fun-filled, hands-on activities that promote the growth and development of adolescent youth."
Though Beavers denies having sexual intercourse with the teenager, he did "send and receive 650 sexually explicit photos and texts" with her before "destroying an incriminating cell phone once he knew he was being investigated," according to the Cincinnati Enquirer. The girl's stepfather discovered the material on her phone and alerted the CPD. In June 2014, Beavers pled guilty to receiving nude photos from a minor and tampering with evidence.
Beavers' offenses, however, allegedly go beyond an inappropriate relationship. Investigators say he convinced two apartment building owners to provide rent-free space for police substations, which he said would be used to monitor drug and prostitution activity in the area.
Instead, police found evidence the fake substation was used for sexcapades. … Once (he) had the apartment, it was adorned with an official Cincinnati Police logo as well as beds, bedding, personal lubricants, pornographic videos and a police-owned night-vision camera to record events that were happening in the dark.

"We also found several indications that the two beds in the (fake substation) were used frequently for sexual activity," (Sgt. David) Schofield said.
As part of Beavers' plea deal, the "theft in office" charge stemming from these fake substations was dropped, allowing Beavers to retain his police pension. He was sentenced to one year in prison, added to the state sex-offender registry, and ordered to pay the building owners he bilked $9,615 in rent and utilities.
The "indications" of sexual activity Schofield spoke of is a polite way of saying they found semen on the sheets. But when Beavers pled guilty, CPD closed the case, never testing the bedding for DNA evidence. After the Cincinnati Enquirer began raising questions, however, the department decided to reopen the case to investigate whether other officers were involved.
According to Mariann Hock, landlord at one of "substation" buildings, several uniformed and plainclothes officers came and went from the apartment, along with "a couple of females." Residents of the other building say they also saw multiple officers coming and going from the fake substations.
"He was here regularly," (Aarik) Ford said. "I saw him take two girls into the apartment … I seen him at least twice with (other) officers and at least twice with girls going into the substation."

Darlene Etter, another resident of the French QuarterApartments and a city of Cincinnati crossing guard, watched Beavers put up the decal in the complex window indicating it was a City of Cincinnati police substation. Her son saw even more. "He said he seen girls down there," Etter said. "He said it looked like they (were) down there drinking."

"People already don't trust police officers and when you do that, it makes it worse. It makes you wonder, are all the cops like that?"

Cincinnati police wondered if other officers were involved in Beavers' scam. They asked him several times to talk to them about that but he refused. "It was their belief that there are other Cincinnati police officers (who) have used, were using the so-called substation for other activity other than police work," Carl Lewis, Beavers' attorney said. "My client was not in a position to give them any information."
The one time Beavers shows any hint of integrity, it's to avoid ratting out other potentially crooked cops. Lovely.
Cincinnati Police Chief Jeffrey Blackwell told the Enquirer CPD "would be willing to exhaust any investigatory procedure to get a complete picture." However, even if the bedding turns up DNA from folks other than Beavers, the department is unlikely to pinpoint co-conspirators since it can't just demand officers submit to a DNA test without probable cause.