Judge Overturns 1944 Conviction of Black 14-Year-Old Put to Death in South Carolina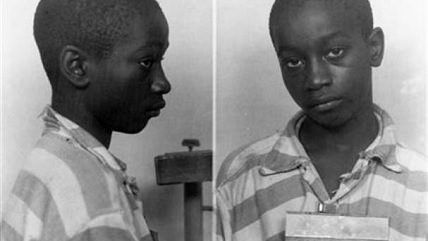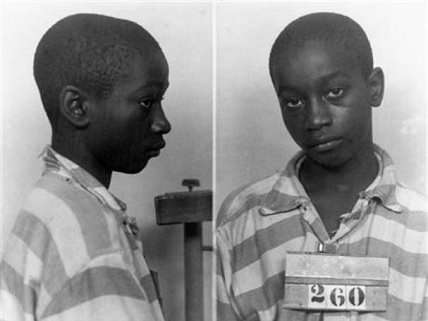 George Stinney was 14 years old when he was arrested in Jim Crow South Carolina for allegedly killing two white girls, convicted, and put to death in less than three months in 1944. A judge in South Carolina has vacated Stinney's conviction after a years-long effort by Stinney's family, who says police beat a confession out of the boy. Executioners had to place phone books on the electric chair for Stinney he was so small. WIS in South Carolina reports:
"By not putting the state's case to the test at all, by not cross examining witnesses, not putting up a defense at all, not giving a closing argument, George was never afforded effective council and as a result his Sixth Amendment rights were violated," [Steven] McKenzie said.

Judge [Carmen] Mullen also stated clearly that this ruling does not necessarily open the door for other long and completed cases to be revisited. The relatives of the two young girls that were murdered were not happy about the news. Attorneys say at this point they don't believe the true murderer will ever be caught.
It should never be judged better to have someone in jail for a crime he didn't do than to have no one at all in jail for that crime.
South Carolina executed at least 278 people between 1900 and 1972. About 4,367 people were executed by electric chair in the U.S. since 1900, and more than 5,000 people were hanged in the U.S. in the 19th century. The State executed more than 8,000 people between 1900 and 2002, about half of them black.
Related: Judge overturns 1996 conviction of 18-year-old ethnic minority put to death in China