Taliban Militants in Pakistan Kill 132 Children, 9 Staffers, in Assault on Army Public School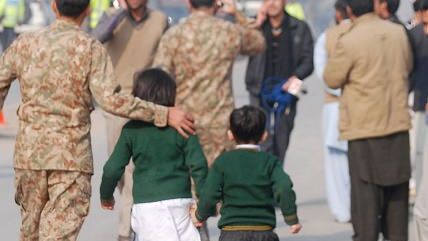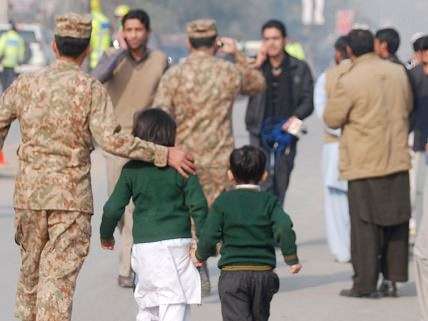 Militants from the Pakistani Taliban stormed an Army Public School in Peshawar today that served mostly officers' children aged 10 to 18, killing 132 of them and injuring as many.
The News International in Pakistan reports:
According to DG ISPR, 132 children and 9 school staff members were martyred while 7 soldiers including two officers were injured in the attack.

The proscribed Tehreek-e-Taliban Pakistan (TTP) claimed credit of one of the deadliest attack in Pakistan's history.

Giving account of the harrowing attack, an eye witness said the terrorists set to fire the vehicle in which they had arrived before they stormed the school building.

Later, police said, the bloody raid by the Taliban on the army-run school ended, with all six attackers dead.
About 1,600 militants have been killed in Pakistan since June, when the government launched Operation Zarb-e-Azb, promising to continue counterterrorism operations until terrorism was eliminated.
The White House condemned "in the strongest possible terms" the "heinous" and "horrific" act.