Congress Passes $1.1 Trillion Spending Bill, President Promises to Sign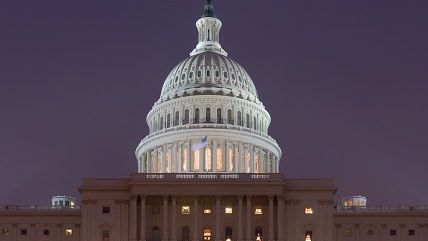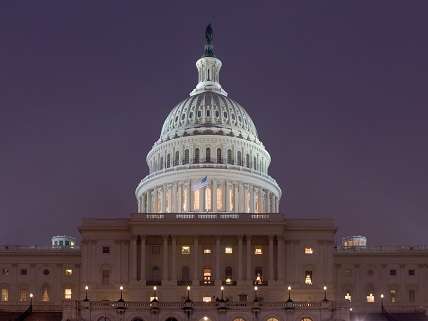 The House of Representatives voted 219-206 on a "cromnibus" (continuing resolution + omnibus bill) that funds the federal government to the tune of $1.1* trillion next year, loosens campaign finance laws that apply to party fundraising, revises portions of the Dodd-Frank law pertaining to financial regulation, and tries to prevent the District of Columbia from implementing marijuana legalization, among other things. The White House says it's not pleased with every provision in the bill, but not displeased enough to prevent the president from supporting the bill by promising to sign it.
A counterpart to the bill, H.R. 83, known as "An Act to require the Secretary of the Interior to assemble a team of experts to address the energy needs of the insular areas of the United States and Freely Associated States through the development of energy action plans aimed at promoting access to energy," will now have to pass the Senate.
A supermajority of Republicans, 162, voted for the bill, along with 57 Democrats to secure its passage just a few hours before funding authority expired for the feds.
*A previous version of this post indicated $1.01 trillion in spending in the bill. What's a few hundred billion between friends?