Rand Paul Reacts to Ferguson: Reform Criminal Justice System, Petty Fines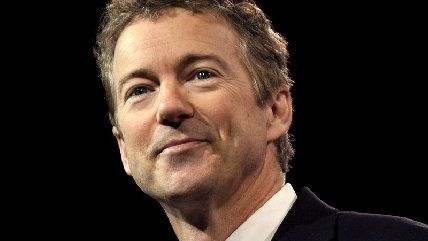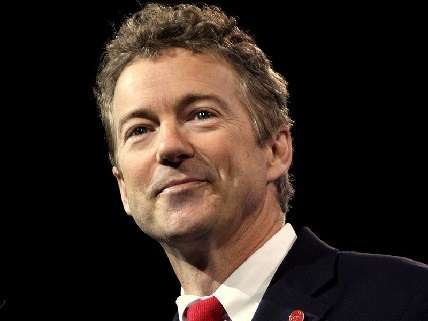 Sen. Rand Paul told Politico that he didn't have specific thoughts on the grand jury's decision not to indict Darren Wilson for the killing of Michael Brown, but renewed his calls to demilitarize the police and reform the criminal justice system:
The Kentucky Republican did say the situation reflects an "undercurrent of unease out there related to poverty, related to drugs." He added, "I think part of the answer is trying to reform our criminal justice system."
Paul specifically mentioned the issue of so-called "petty" fines for traffic violations. Petty fines are a $2 million revenue source for the city of Ferguson. But, as Paul notes, paying them is hardly inconsequential for the city's poor residents.
Reason's Brian Doherty and the Cato Institute's Walter Olson have examined how petty fines feed into the resentment of law enforcement felt by Ferguson's poor and minority citizens:
If indeed more people's usual interactions with police had anything to do with "protecting and serving" and less with violently messing up your life for reasons that can seem petty and pointless, from people whose version of respect is "do everything I say the way I'm comfortable with or you might die," the atmosphere surrounding what happened in Ferguson would likely be less toxic.
On the police militarization front, Paul plans to introduce legislation tackling that issue next year. He told Time that he will spend the coming weeks going over the details with other lawmakers:
Some libertarian-minded Republicans have also joined the call to demilitarize the police, including Kentucky Republican Sen. Rand Paul, who wrote in a TIME op-ed less than a week after the Brown shooting that "there should be a difference between a police response and a military response." On Tuesday, Paul's office confirmed that he will introduce his own bill addressing police militarization next year. He's working with retiring Oklahoma Republican Sen. Tom Coburn on the legislation and will talk to other senators "over the coming months" to garner support, according to an aide.
More from Reason on the mayhem in Ferguson here.
Update: Paul has just published his own op-ed in Time titled, "The Politicians Are to Blame in Ferguson". He writes:
In the search for culpability for the tragedy in Ferguson, I mostly blame politicians. Michael Brown's death and the suffocation of Eric Garner in New York for selling untaxed cigarettes indicate something is wrong with criminal justice in America. The War on Drugs has created a culture of violence and put police in a nearly impossible situation.

In Ferguson, the precipitating crime was not drugs, but theft. But the War on Drugs has created a tension in some communities that too often results in tragedy. One need only witness the baby in Georgia, who had a concussive grenade explode in her face during a late-night, no-knock drug raid (in which no drugs were found) to understand the feelings of many minorities — the feeling that they are being unfairly targeted.

Three out of four people in jail for drugs are people of color. In the African American community, folks rightly ask why are our sons disproportionately incarcerated, killed, and maimed?
Watch Reason TV cover petty fines below.