Rep. Mike Rogers Is Taking His NSA Propaganda to the Airwaves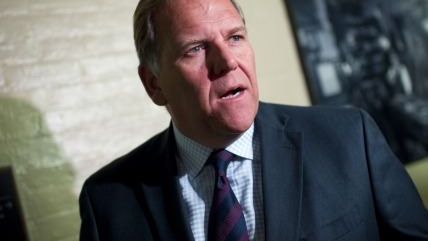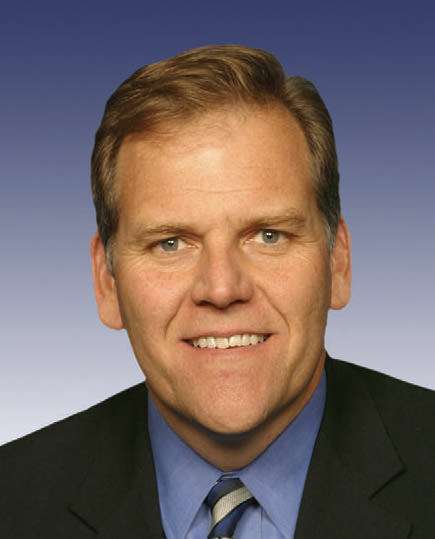 Rep. Mike Rogers (R-Mich.), the outgoing chairman of the House Permanent Select Committee on Intelligence, has announced details of his plan to become a talk-radio host.
Rogers, who didn't run for re-election, will launch a thrice-daily radio segment on Cumulus media's national radio network.
The good news is that the National Security Agency (NSA) will no longer be able to count Rogers as one of its loudest and most influential supporter in Congress. The bad news is that Rogers will be able to continue spreading his sycophantic support for all things Orwellian, albeit as one among many pro-surveillance, pro-torture shock jocks.
The radio segment will be called "Something To Think About with Mike Rogers." This is a fitting name for a congressman who has provided the public with much to think about: mostly negative thoughts, provoked by his utterly appalling views.
Since becoming a committee chair in 2011, Rogers has been at the center of many public debates, always arguing in favour of government power at the expense of civil liberties and individual rights.
He has defended the use of "enhanced interrogation techniques"—otherwise known as torture—emphasising and celebrating their role in the eventual death of Osama Bin Laden. He did this despite senior intelligence officials, such as former Defense Secretary Leon Panetta, disputing their importance to the investigation.
Rogers responded to the revelations of mass, indiscriminate NSA surveillance by helping to instigate what can only be described as a propaganda campaign. He argued that the programs involved "zero privacy violations" and claimed that they had prevented more than 50 terrorist attacks. (A White House study later revealed that the metadata program had in fact stopped zero terrorist attacks.) He participated in a smear campaign against Edward Snowden, calling for Snowden to be charged with murder despite the complete absence of any evidence to support such an allegation. Possibly of even greater concern was his suggestion that reporting the Edward Snowden leaks amounted to a criminal offense, something that shows a complete disregard for the First Amendment, and the Constitution he swore to protect.
With any luck, Rogers' career change will put him and his ideas on a path to obscurity.