Ebola Quarantines Ignore Experience and Trample Freedom
When did it become a badge of toughness to succumb to irrational panic?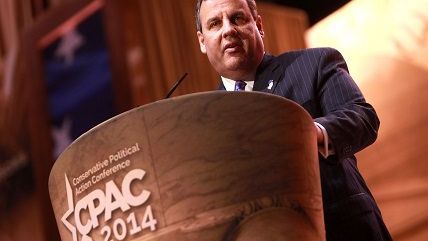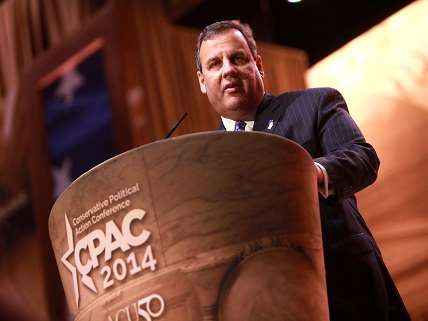 I am a faithful and loving husband to a wonderful woman, and I do not make a practice of hugging women I don't know. But if I had the chance, I wouldn't hesitate to embrace Kaci Hickox.
She apparently would be willing. In denouncing the quarantine imposed on her by the government of Maine—which she defied the other day by going on a bike ride with her boyfriend—the 33-year-old nurse said, "You could hug me. You could shake my hand. I would not give you Ebola."
That's accurate, from all available evidence, since she has never had any symptoms of the disease. A hug from her would be more likely to break my ribs than give me a deadly virus.
Returning from a month in Sierra Leone working for Doctors Without Borders, Hickox was stopped at the Newark airport. After a forehead scanner indicated a fever—which she attributed to being flushed from distress at being detained for hours with no explanation—an oral thermometer registered 98.6 degrees. She didn't have a fever before or since. Still, she was placed in an isolation tent in a hospital for three days before being flown to her home in Maine.
According to the Centers for Disease Control, only Ebola victims showing symptoms can pass the virus to others. But some officials couldn't care less about such details. Three governors have issued quarantine mandates for any medical worker who has had contact with Ebola patients—Chris Christie of New Jersey, Andrew Cuomo of New York and Pat Quinn of Illinois. A Maine court ordered Hickox not to leave town and to stay at least three feet away from others—only to lift the order the following day.
Christie went out of his way to patronize this woman who risked her life to save patients on the other side of the world. "When she has time to reflect, she'll understand," he predicted.
Given time and reflection, maybe the rest of us will understand just how ridiculous he and others are for inflicting needless burdens on people who pose no discernible danger. When did it become a badge of toughness to succumb to irrational panic?
The hardliners act as though we have no experience with infectious disease and therefore have to take any steps that could conceivably block it. In fact, the CDC has been dealing competently with illnesses like this for a long time.
Back in 2002 and 2003, a virus called Severe Acute Respiratory Syndrome (SARS) infected more than 8,000 people, mostly in Asia, and killed 774. Even though it could be spread through the air, had a high mortality rate and infected 27 people in the United States, the CDC didn't recommend mandatory quarantines. So it makes sense that the agency would not advise that approach for Ebola, which is much harder to contract.
There is an assumption that health care workers returning from Ebola zones are too irresponsible to avoid infecting others. But groups that work in these areas know better than anyone how to avoid getting or giving the disease.
Ebola has been around since 1976, and Doctors Without Borders (which goes by the French acronym MSF) has a lot of experience on the front lines. Until this year's outbreak, the biggest ever, it had never had an international staff member infected. Only three have contracted the virus this time. None has spread it to other people.
Nor is any likely to. Upon coming home, the group says, staffers are required to "check their temperature two times per day; finish their regular course of malaria prophylaxis, since malaria symptoms can mimic Ebola symptoms; be aware of relevant symptoms, such as fever; stay within four hours of a hospital with isolation facilities; and immediately contact the MSF-USA office if any relevant symptoms develop."
Why should we trust these doctors and nurses to follow this strict regime? First, because they wouldn't survive treating Ebola if they were sloppy. Second, because professionals who have made great sacrifices to fight the disease are not likely to knowingly put others in danger. Third, because they are acutely aware of the symptoms of Ebola and have every reason to get immediate care if they appear.
Hickox, however, is at the mercy of public officials who are eager to trample on her freedom in deference to unwarranted hysteria. In going to Africa to treat Ebola patients, she showed admirable courage. Too bad it's not contagious.