Watch The Independents Halloween Spectacular Tonight at 9 p.m. ET!
Fridays are theme-show nights chez Independents, so tonight's was a no-brainer. I MEAN YES-EAT-BRAINS-ER, amirite?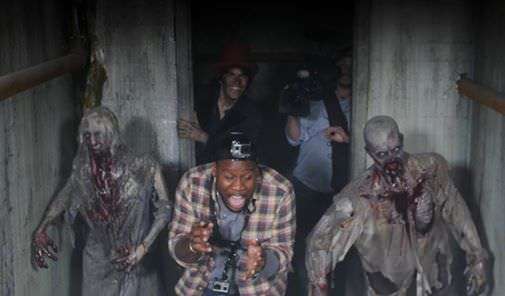 On Fox Business Network at 9 p.m. ET, 6 p.m. PT (with repeats three and five hours later), you will be treated to:
* Daniel Drezner, author of Theories of International Politics and Zombies, on how various schools of American foreign policy thought are equipped to combat the triple-threat of zombies, Ebola, and ISIS.
* Timothy Sandefur, principal attorney of the Pacific Legal Foundation, on the surprising legal, regulatory, and jurisprudential treatment of haunted houses, psychics, and cannibals.
* Steve Gonzalves, star of the paranormal-investigative reality series Ghost Hunters and Ghost Hunters Academy, on his elusive search for a wandering spirit.
* Benjamin Radford, Snopes.com contributor and deputy editor of Skeptical Inquirer magazine, on why claims of the paranormal should be treated with a raised eyebrow or three.
* Party Panelists Michael Malice (n'er-do-well) and Jimmy Failla (comedian) on Halloween urban legends, appropriate/inappropriate costumes, and important Hallow's Eve trivia.
* Kmele Foster losing his shizz in a haunted house (pictured).
No better way to come down after a night of drinking blood than watching your favorite weirdos make merriment and at least some public policy out of Halloween night on the television!
Follow The Independents on Facebook at facebook.com/IndependentsFBN, follow on Twitter @ independentsFBN, and click on this page for more video of past segments.