The Future is Now: Kentucky GOP Sends Out Holographic Campaign Mailer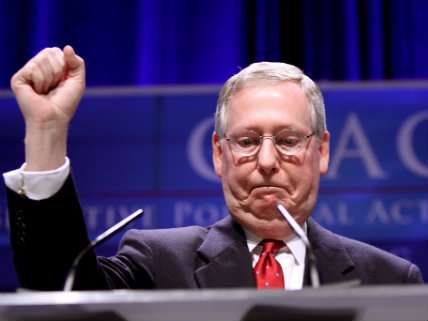 Behold! The future of political mailers! Via the Kentucky Republican Party, a holographic card that flips back and forth between an image of President Obama and the word "hope" and Democratic Senate candidate Alison Grimes and the word "nope."
Grimes' GOP opponent, Republican Senate Minority Leader Mitch McConnell, has spent much of the campaign attempting to connect Grimes to President Obama, who is deeply unpopular in Kentucky.
Grimes has not exactly embraced the connection herself, going so far as to refuse to answer repeated questions about whether she voted for President Obama in 2012 and 2008.
Here's a video of the hologram, which is reportedly being mailed to hundreds of thousands of addresses in Kentucky.
Anyway, looks like campaign mailers have finally caught up to gimmicky early-90s comic-book covers. At long last.