"Their Kinky College Romance Ended Badly. So Did the School's Sexual-Assault Investigation."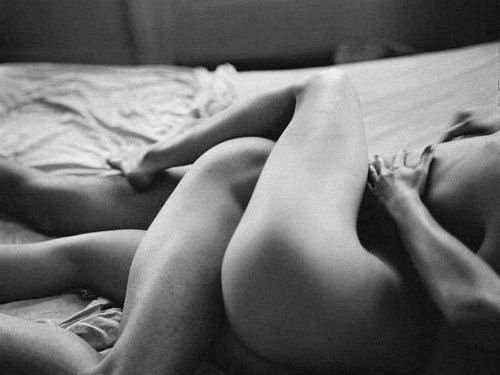 Via the Twitter feed of the Washington Examiner's Ashe Schow comes a truly strange tale of college sexual harassment. As is often the case in these things, exactly who is being harassed or railroaded isn't immediately clear.
The article appears in Westword, the Colorado alt-weekly, and is titled, "Their Kinky College Romance Ended Badly. So Did the School's Sexual-Assault Investigation." It involves a student named Keifer Johnson who was charged with various infractions of Western State University's student policies after what he says was a consensual relationship with a student named Emily went bad. The two had started up during finals week and then over the summer, Emily entered a rehab center, had an abortion, and dropped out of school. When Johnson showed up at college in the fall, he was in all sorts of problems.
There's an obviously lurid dimension to this—Johnson and Emily involved some 50 Shades of Gray lingo in their letters to each other—and a less-obviously lurid dimension. After Emily contacted a member of the psychology department about her abortion, this faculty member replied:
[Psychology Professor Susan] Coykendall wrote back a few days later, offering sympathy and encouragement: "The guy that got you preggers sounds like a douchebag…If you want me to bring a complaint on your behalf (even anonymously) to student affairs, I am more than willing to do so. I am not real comfortable with a TA who works with first year students acting so inappropriately, but I also will respect your choice to handle it how you want."

Emily wasn't sure how she wanted to proceed. "If I did disclose the information to you about the guy who got me pregnant, what would the consequences be?" she asked. "And, would I have to be part of it (would I have to talk about it, or say something)?"
Coykendall outlined several options. She could file a report with student affairs without disclosing Emily's identity. She could also "let the English faculty know on the down low that one of their TAs is an asshole and to watch him." If Emily wanted him to lose his job, an anonymous complaint probably wasn't sufficient. "But if you want me to sort of make his life suck without him knowing why, I can probably get that accomplished!"
Elsewhere in the story, as an aside, the writer Alan Prendergast mentions the difficult position universities are in:
Schools that fail to properly investigate misconduct complaints risk a possible federal investigation and sanctions—not to mention lawsuits from aggrieved parties. The University of Colorado at Boulder is currently being probed for possible Title IX violations in the wake of a sexual-harassment debacle that's ravaged the school's philosophy department. In addition to accusations of bullying and gender discrimination in the department, one graduate student recently received an $825,000 settlement from the university over alleged retaliation by a professor. The professor—who reportedly launched his own investigation of the woman's claims of being sexually assaulted by another student at an off-campus party and sought to repudiate them, labeling her as "sexually promiscuous"—is now facing possible dismissal.
Can you imagine what kind of nutjob professor would take it upon himself to play Veronica Mars when it comes to the sex life of his students? Not a healthy fellow, I'm guessing. And Prof. Coykendall's assistance to Emily comes off as truly messed up, too.
Read the whole thing. And start looking at online education.