"In the state of Kentucky, if you are 'anti' coal, you will not get elected. Period. End of conversation."
Project Veritas (PVA), the undercover video operation headed up by James O'Keefe, has a new piece out.
A PVA op went undercover in the campaign of Kentucky Democrat Alison Grimes, who is trying to take out Senate Minority Leader Mitch McConnell. Grimes is pushing herself as both the anti-McConnell and, to a lesser degree, the anti-Obama.
The PVA tape shows a bunch of her campaign workers saying that, contrary to her pro-coal ads (a big ish in the Bluegrass State), Grimes is in fact anti-coal (whatever that means) and is only pretending to be pro-coal to get elected. As one person quoted in the vid says, ""In the state of Kentucky, if you are 'anti' coal, you will not get elected. Period. End of conversation."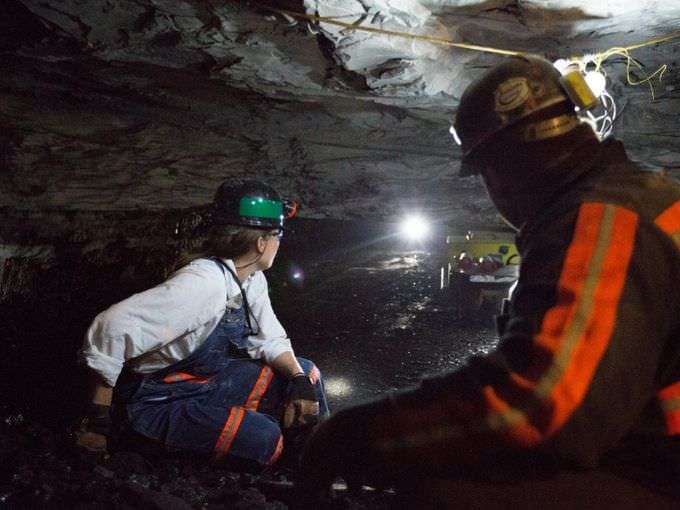 Over at Bloomberg Politics, Dave Weigel notes that O'Keefe is now running his shop in a way that allows him to engage more directly in electoral politics.
This is the second video from Project Veritas Action, a new 501(c)4 that is designed to get into more direct political activity than O'Keefe's previous stings. Project Veritas, O'Keefe's original group, is a tax-exempt 501(c)3,a distinction that restricted how hard it could swing into campaigns. It couldn't engage in real political activity, or tell voters to oppose a certain candidate. The 501(c)4, a "social welfare" organization, does not have that problem; the first PVA video took aim at Wendy Davis's campaign for governor of Texas, over staffers not being outraged enough when a PVA mole said he'd broken the state law that requires voter registrars to be trained by the state….

"The C4 gives us more flexibility to investigate all public officials," O'Keefe told me in an email today. In an email to supporters (and potential donors), O'Keefe writes that he founded the new group to "expand investigations into the public policy arena." Like Americans for Prosperity, the O'Keefe organization is breaking free of some shackles and outwardly trying to beat some Democrats.
Whether or not PVA has the impact it had as a 501(c)3, when its videos disrupted ACORN and NPR, among others, it's always interesting to see new forms of media at play in the houses of the holy, regardless of ideology.