Stupid Bureaucracy Prevents Licensing of New Doctors in Arizona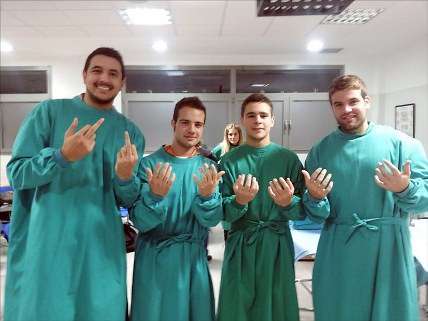 In the course of their absolute obsession with running everybody who wants to work through a bureaucratic gauntlet, Arizona lawmakers passed SB1380, requiring physicians to submit fingerprints as part of the process of undergoing criminal background checks. As annoying as that is, it also worsened the burden on the Arizona Medical Board, which already had a backlog of license applications it couldn't handle. So, the board responded by freezing license applications two weeks ago:
Recently, circumstances beyond the control of the Arizona Medical Board have caused a delay in the implementation of the federal background check requirement.

As a result, there will be a temporary delay in the Board's ability to issue licenses to new applicants.

Existing licensees will continue to practice without interruption, provided that the renewal application was filed timely and any requests for additional information are met. Please note that a delay in the actual issuance of the license renewal will occur.
This means a temporary (we assume) freeze on additions to the already thin ranks of physicians serving a state that's been fretting about a doctors' shortage for years. The crunch is anticipated to get worse, largely because of Medicaid expansion increasing demand without providing much of an incentive (at the program's level of compensation) for supply to match. Freezing the issuance of medical licenses makes expanding the supply of medical providers…a tad more challenging.
"Unfortunately," notes the Arizona Medical Association in its weekly email update, "for physicians wanting to apply for a license in AZ, the immediate future is unknown at best and at a standstill at worst. This has serious repercussions for any practices and hospitals involved in hiring these applicants, and also for the ability to attract more physician talent into Arizona."
Undoubtedly, state officials will eventually untangle the problem that they created. Maybe they need to put a few more rules in place.