People Think Romney Is Running for President, NYPD Tackled a Pregnant Lady, Political Ads Suck: A.M. Links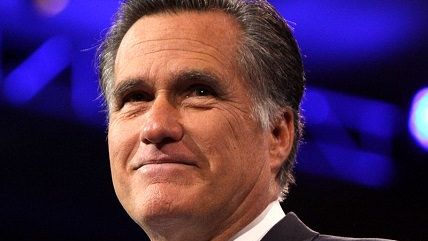 (Gage Skidmore / Wikimedia Commons)
Gage Skidmore / Flickr

The groan heard 'round the world: Some people think Mitt Romney might run for president again, and some of those people write influential columns. Yes, this is real life.

U.S. airstrikes killed an al-Qaida leader in Syria.
NYPD tackled a clearly pregnant woman.
Learn all about the belief system of ISIS leader Abu Bakr al-Baghdadi.
Airstrikes in Syria are all about the oil refineries right now.
Jon Stewart trashed political ads. "If aliens came down to earth and watched our political ads, they would think the Senate was an adult summer camp competition, or some six-year pass to Dave & Buster's," he said.
Survivor is back!
Follow Reason and Reason 24/7 on Twitter, and like us on Facebook. You can also get the top stories mailed to you—sign up here.