Hong Kong Students Back to Make Trouble for Chinese Communists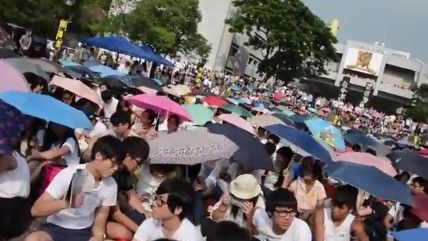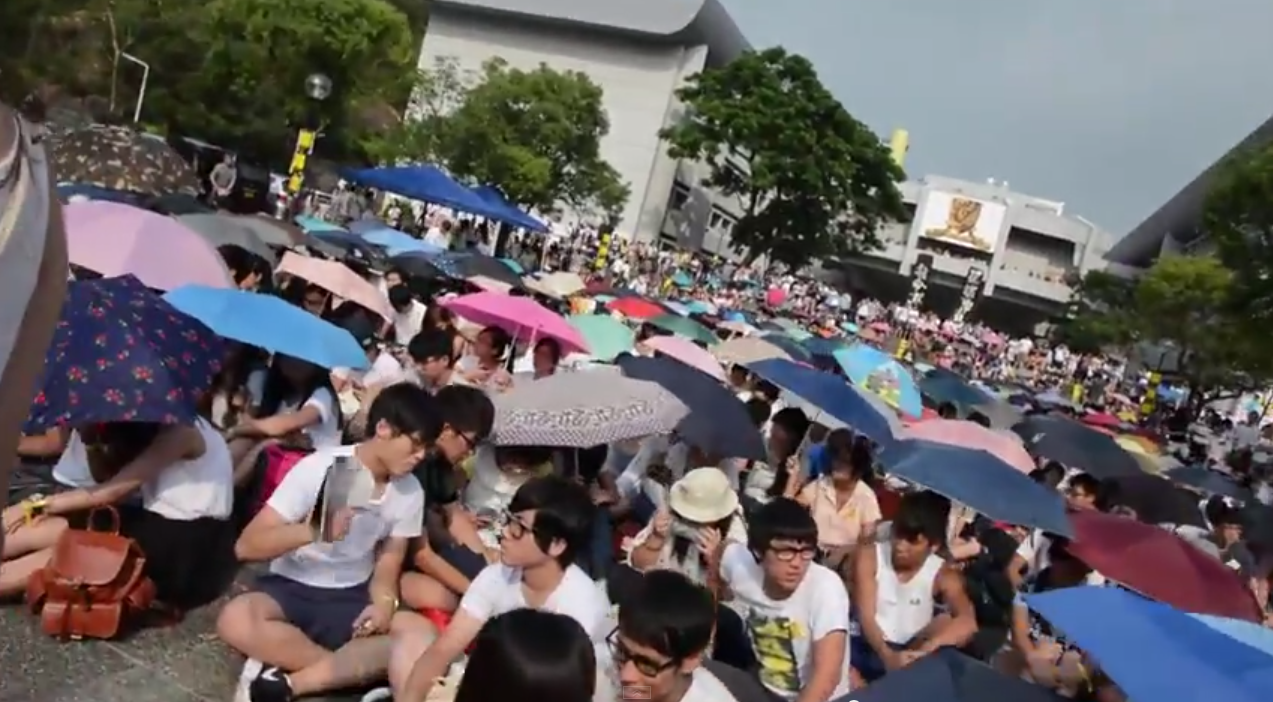 A little more than 25 years after the communist government of China massacred thousands of students protesting for democracy in Beijing's Tiananmen Square, the students are back to stir up trouble, this time in Hong Kong.
"Universal suffrage is the mission of this era and this era belongs to the young people, so let the young ones complete the mission. Young people will always be the pioneers," 17 year-old Hong Kong activist Jason Wong told Bloomberg.
Wong's group "Scholarism" is spearheading a week-long boycott of the city's universities to protest the Chinese Communist Party's refusal to let Hong Kong voters directly elect their chief executive. Labeled an "extremist" by China's state-run media, Wong was able to muster the support of thousands of students from more than 20 schools, as well as more than 400 teachers, in a massive rally kicking off the boycott.
When China assumed authority over Hong Kong from the British in 1997, the city was promised autonomy under the "one country, two systems" model which allowed Hong Kong to remain a fairly democratic, capitalist municipality. But in late August, the Chinese government announced that the planned 2017 election for Hong Kong's chief executive would consist of 2 or 3 candidates approved by China's one-party legislature.
Two years ago, Scholarism and Occupy Central led protests of over 100,000 people in opposition to the Hong Kong government's plan to bring a pro-Chinese "national curriculum" to Hong Kong's schools. The Straits Times describes the program:
The course material was outlined in a government booklet called "The China Model," which was distributed to schools. The booklet described China's ruling party as "progressive, selfless and united" and criticised multi-party systems as bringing disaster to countries such as the United States. It also made no mention of major events that many view as integral to China's history, such as the 1989 Tiananmen Square crackdown. A coalition of groups in Hong Kong, including students, protested against the curriculum, including staging a 10-day hunger strike on the steps of the government headquarters. The government eventually backed down.
Occupy Central is planning a massive blockade of Hong Kong's financial district, but this time around the Chinese government appears to be digging in its heels early on, ruling out any chance of reversing course on their policy of approving Hong Kong's candidates. The Wall Street Journal reports:
Chinese officials "have made it very clear that it is out of question that the decision…would be changed by Occupy Central, hair shaving or a class boycott," said Ms. Ip, who is also the chairwoman of the pro-Beijing New People's Party.

However, she said, "There's room for discussion in Hong Kong on the composition of the nominating committee," suggesting there could be a reallocation of seats on the 1,200-member panel. "There is room for democrats to get involved," said Ms. Ip.
While the protests have thus far been peaceful, mass arrests at a pro-democracy sit-in last July have raised the fearful spectre of Tiananmen Square. In an op-ed published by the Wall Street Journal, 3 former Chinese political prisoners warned of a reprise of the 1989 crackdown on student demonstrators:
In early July, Hong Kong police detained more than 500 participants and organizers for their role in peaceful protests that called on Beijing to deliver genuine democracy. Hong Kong's House News, one of Hong Kong's most popular independent papers, known for its support of Occupy Central, closed after its owner released a letter saying he was "fearful" because of political pressure from China. And last month, Hong Kong's Independent Commission Against Corruption raided media owner Jimmy Lai's home in connection with his donations to pro-democracy legislators. The pro-democracy legislator Lee Cheuk-Yan's home was raided on the same day.

Chinese officials in charge of Hong Kong affairs have threatened repeatedly that Hong Kong-based units of China's People's Liberation Army will use force to suppress peaceful demonstrations. This tragic outcome is becoming more likely.