Upskirt Photos, Free Speech, & Media Hysterics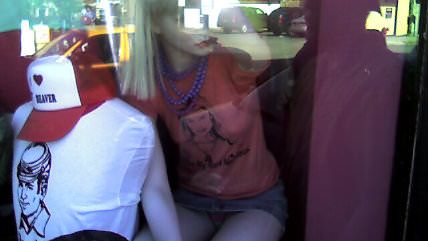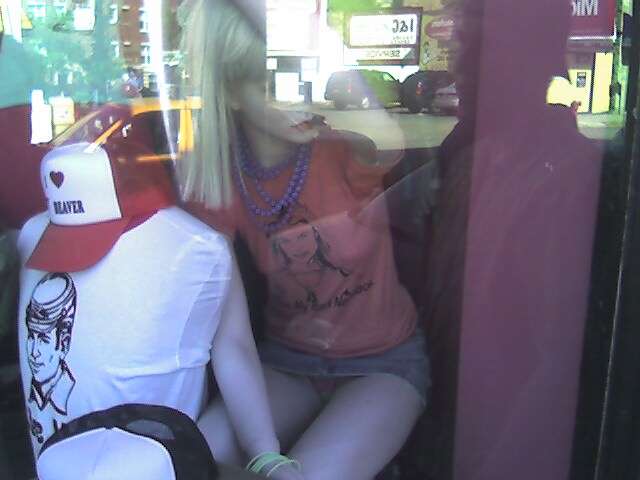 "Texas court upholds right to take upskirt photos," proclaimed headlines last week. And "Texas court says upskirt photos are art." To hear outlets such as The Guardian tell it, the state's court of criminal appeals held that a law banning "creepshots"—an umbrella term that includes both upskirts and "downblousing"—was a "'paternalistic' intrusion on a person's right to be aroused." Those skimming along at home would be forgiven for wondering how such an outrageous, privacy-disregarding decision came to be.
The answer? It didn't—at least not in the way many media outlets have intimated. Techdirt's Mike Masnick points to the particular Texas statute in question, which says someone is guilty of "improper photography or visual recording" if they photograph, film, or otherwise record, broadcast, or transmit "a visual image of another at a location that is not a bathroom or private dressing room" without that person's consent and "with intent to arouse or gratify the sexual desire of any person."
The bold parts there are key. First, note that the decision has nothing to do with surreptitiously recording someone in a bathroom or dressing room stall, which is dealt with under another statute (and still perfectly illegal). It's the "intent to arouse or gratify sexual desire" part of the statute that the court found problematicly broad. Using such language, "this statute could easily be applied to an entertainment reporter who takes a photograph of an attractive celebrity on a public street," the court wrote.
Ken White at Popehat delves further:
How do we know it won't (be used to stop entertainment photographers)? We don't. We're supposed to rely on the discretion of cops and prosecutors. We're supposed to believe that when a statute allows the government to arrest and prosecute you for a wide range of conduct based on its subjective evaluation of your mental state, that they won't abuse it to go after people they don't like. But experience teaches that cops will, in fact, harass photographers given a chance.

But wait, you say. The Texas court didn't just say that! They said that upskirts are protected by the First Amendment! No. They didn't. In fact, they explicitly said they weren't saying that.
What the court did say is that 1) photography in general is protected by the First Amendment, and 2) the fact that a photo is designed to or may cause sexual arousal doesn't necessarily take it outside of First Amendment bounds. "Banning otherwise protected expression on the basis that it produces sexual arousal or gratification is the regulation of protected thought," the court noted, "and such a regulation is outside the government's power."
This doesn't, however, mean that some forms of photography taken for sexual gratification purposes—such as upskirt photos—can't be criminalized. "The court explicitly suggests that a law banning upskirts may survive First Amendment analysis," White points out. From the court's decision:
We agree with the State that substantial privacy interests are invaded in an intolerable manner when a person is photographed without consent in a private place, such as the home, or with respect to an area of the person that is not exposed to the general public, such as up a skirt.
The court's position is merely that the Texas law as written infringes on the constitutionally protected rights of photographers, not that a more narrowly-tailored law against upskirt photos wouldn't be permissable. This is similar to a Massachusetts ruling on upskirt photo laws earlier this year.