Caveat Fabricator: Rep. Mike Honda Wants to Regulate Homemade Guns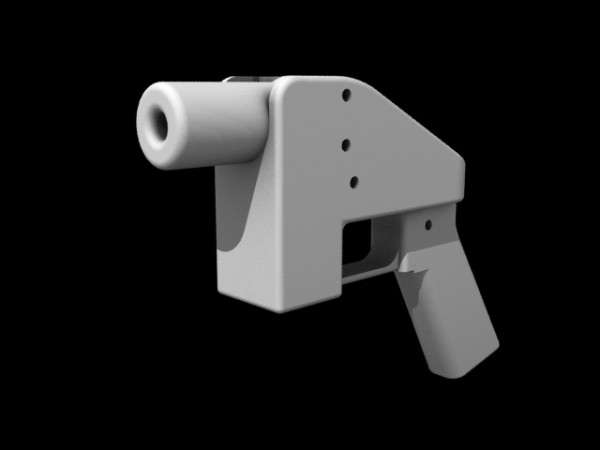 It's election season and that means political grandstanding. According to The Hill, Rep. Mike Honda (D-Calif.) is taking a grand stand by "pushing legislation to regulate homemade guns" in the same manner as store bought guns—and that includes background checks.
Taking a leaf out of Philadelphia's playbook, Honda argues that the bill is necessary because 3-D printing allows anyone to manufacture guns without regulatory oversight.
Honda is not the first wishful legislator to propose regulating untraceable homemade guns, which currently fall outside existing gun regulations. Thanks to a loophole in the Gun Control Act of 1968, unfinished receivers do not constitute guns and therefore can be purchased without a requisite background check. Companies such as Ares Armor sell DIY gun kits with unfinished receivers included.
Gun control advocates see grave danger ahead:
"The parts needed to build an untraceable homemade gun are readily available at gun shows and on the internet," Kristen Rand, of the Violence Policy Center, said in a statement. "Now is the time to bring homemade guns under the same laws that apply to all other new firearms."
Although the legislation is likely doomed to failure in a GOP-controlled House, the bill's sponsors hope it will prove valuable political currency:
Supporters are hoping their calls for tougher gun laws will distinguish Democrats from Republicans, who are almost universally opposed to new firearms restrictions.
But even if the bill had a snowball's chance in hell and even if the hysterics about the threat of homemade guns were justified, the proposed legislation would be about as useful as Hillary Clinton at a barbecue: expanded background checks for gun buyers—the poster child of gun control advocates—have proven notoriously ineffective at preventing mass shootings.
And mum's the word on how legislation like Honda's could stop people from simply printing guns in the comfort of their homes, completely bypassing targeted online marketplaces and gun shows.