DEA Shoot Grandmother Reaching For Baby During Raid, According to Son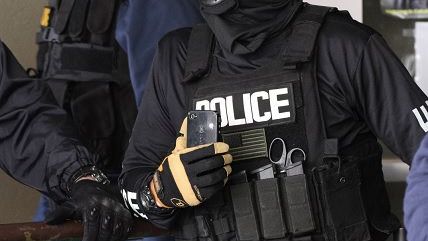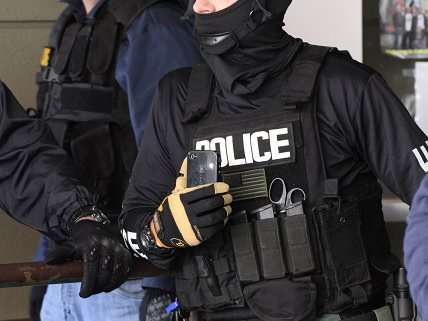 Lilian Alonzo, a 49-year-old grandmother, was shot while trying to pick up an infant grandchild during a by the Drug Enforcement Administration (DEA) in Manchester, New Hampshire, according to her son. Police in raids elsewhere arrested two of Alonzo's daughters in an oxycodone ring but neither of them lived with Lilian and no drugs, weapons, or cash was found in her home.
The New Hampshire Attorney General's office is investigating the shooting, according to the New Hampshire Union-Leader, and believe that "one of the officer's weapons discharged." They're expected to rule on whether the shooting was accidental, and an initial report could be released this month.
Earlier this week, a Houston police officer shot a man in the abdomen during a "confrontation" in a drug raid in which the DEA also participated in Sugar Land, Texas. "This neighborhood is really quiet and peaceful. Our kids run around the neighborhood. It's a great place to live, it's very surprising to see this in this area," one resident told the local TV station. There are more than a hundred SWAT raids a day across the United States, often on drug-related charges.