Ohio State: Students Must Agree on Why They Are Having Sex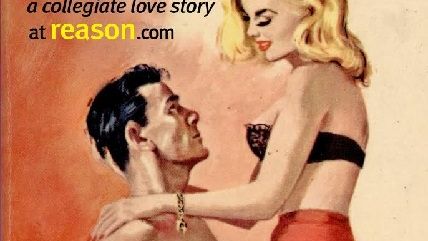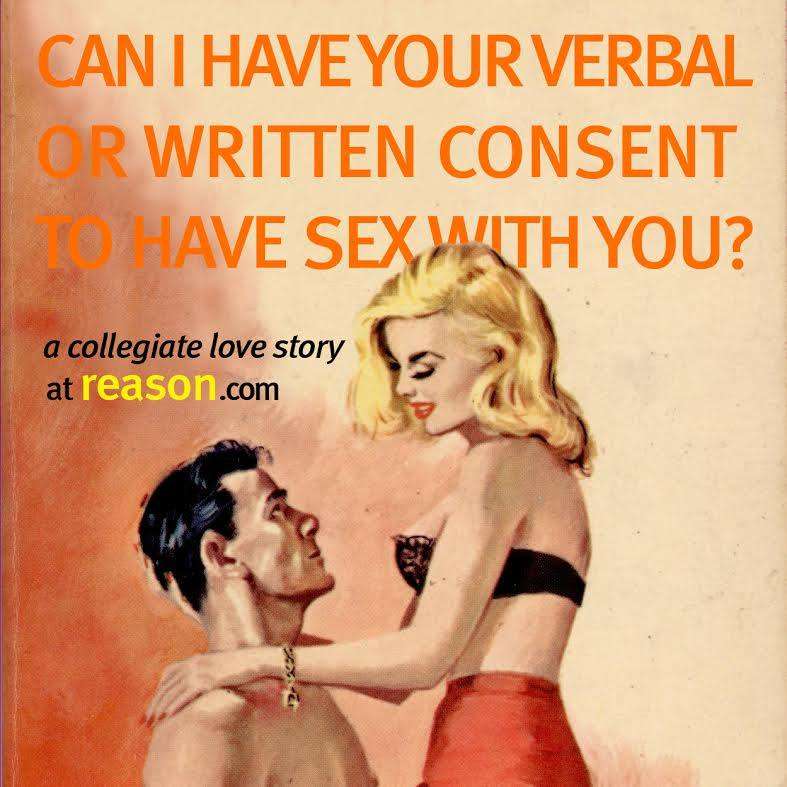 The federal government has ended its four-year investigation of Ohio State University, which was suspected of committing various gender bias crimes in violation of Title IX. OSU reached a settlement with the Department of Education's Office of Civil Rights—an agency currently probing 78 other colleges over the same allegations—and agreed to improve upon its shortcomings related to how the university reports sexual assault. From Inside Higher Ed:
During the investigation, Ohio State established a "one-stop" Title IX webpage and office, formed a sexual violence consultation team that meets bi-weekly, and developed online training modules about bystander intervention. The university also made "substantial improvements" in how it documents sexual assault investigations, the department said. "The university will maintain comprehensive documentation of its receipt, investigation, and resolution of all oral and written complaints, reports or other notice of sexual harassment," according to the resolution agreement. Previously, the department had found that Ohio State had failed to keep clear and consistent records of cases of sexual violence, and the office had trouble even telling if some cases had been addressed or not.
DOE praised OSU for how it handled the big complaint, which was sexual harassment within the marching band. According to the details of a complaint against the college, Marching Band Director Jonathan Waters presided over a culture of gratuitous sexual harassment and sex-based hazing. OSU fired Waters in July. Read the full complaint here—there is some truly gross conduct, and ample evidence that Waters knew what was going on.
A separate aspect of the settlement is drawing the ire of some civil libertarians, however. OSU agreed in the resolution to establish clear definitions of what constitutes consensual sex. It's not entirely obvious whether the definitions listed here are in line with the resolution yet, but they already seem troubling. According to OSU, participants in sexual activities must agree "why" they are having sex:
Effective consent can be given by words or actions so long as the words or actions create a mutual understanding between both parties regarding the conditions of the sexual activity–ask, "do both of us understand and agree regarding the who, what, where, when, why, and how this sexual activity will take place?"
That's absurd, as Hans Bader, a senior attorney at the Competitive Enterprise Institute and a former OCR lawyer, writes:
At Ohio State University, to avoid being guilty of "sexual assault" or "sexual violence," you and your partner now apparently have to agree on the reason WHY you are making out or having sex. It's not enough to agree to DO it, you have to agree on WHY: there has to be agreement "regarding the who, what, where, when, why, and how this sexual activity will take place."

There used to be a joke that women need a reason to have sex, while men only need a place. Does this policy reflect that juvenile mindset? Such a requirement baffles some women in the real world: a female member of the U.S. Commission on Civil Rights told me, "I am still trying to wrap my mind around the idea of any two intimates in the world agreeing as to 'why.'"
Bader also notes that OSU misinforms students about alcohol levels and consent. Its website cryptically describes consent as invalid when the person "is so intoxicated or unconscious due to alcohol or drugs." Well, how intoxicated is so intoxicated? An intoxicated person can absolutely consent to sex; only an incapacitated person cannot, by definition, give consent.
Only 78 more universities to go. Read more from Reason on college sex here.