Fifth Police Shooting of the Year in Vermont, Twice the Annual Average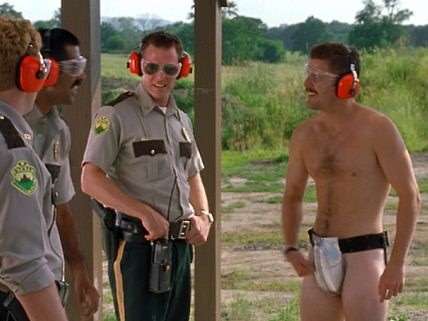 The state government in Vermont began investigating all police shootings in 1997. Since that time, according to records obtained by the Associated Press, there have been 41 shootings, 18 fatal. All but two were found justified (or "lacking criminal conduct"). A cop who fired a warning shot in 1998 was taken to trial but acquitted, and a police officer who shot a suspect in 2013 is still being investigated. On Thursday, a state trooper shot at a woman in Bristol who was allegedly waving a gun around and refusing to follow orders, the fifth police shooting of the year, more than twice the annual average over the last 17 years.
The attorney general's office doesn't want the public focusing on the 200 percent increase. Via the AP:
On Monday, John Treadwell, head of the attorney general's criminal division, did not offer an interpretation of what the records show.

"There are years when there are more and there are years when there are none. The absolute numbers are still low," Treadwell said. "We review each case when it comes in."

Allen Gilbert, executive director of the Vermont Chapter of the American Civil Liberties Union, said he hoped the numbers could be used to find ways to reduce future shootings.

"The recent uptick is really disturbing," Gilbert said. "The problem with the shootings is that even when there's a ruling that the shooting was legal, they're still awful."
Emphasis mine. The absolute numbers in Vermont are indeed low. It would be refreshing if law enforcement and law enforcement boosters also highlighted the low absolute numbers they are dealing with when they play up the "war on cops" or other crime waves.