Obama Promises to Fix Vet Problems, Bipartisan Pressure Against Executive Action on ISIL, GOP Makes a Video Game: P.M. Links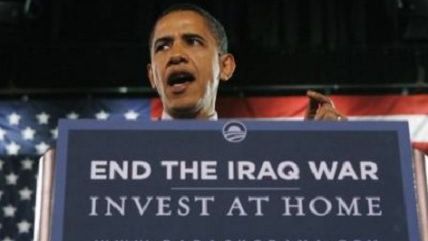 Barack Obama Flickr

In North Carolina today, promising to "fix what is wrong" with the government's treatment of veterans, President Obama announced 19 policy changes on issues ranging from suicide prevention to mortgage applications. Sen. Kay Hagan (D-N.C.), who is up for re-election, criticized the prez, saying, he "has not yet done enough to earn the lasting trust of our veterans and implement real and permanent reforms at the VA."

"I do not believe that our expanded military operations against ISIL are covered under existing authorizations from Congress," says Sen. Tim Kaine (D-Va.). There's a bipartisan push to stop executive action in Iraq.
Gov. Rick Perry (R-Texas) called the abuse of power charges against him unconstitutional and asked the judge to dismiss them. In tangential news, Mexico has dismissed as "absurd" Perry's claim that Islamic fundamentalists could enter the U.S. through Mexico.
Florida, Arizona, and Vermont head to the polls today for their gubernatorial primaries while Oklahoma has a runoff. Ohio doesn't vote today, but Ed FitzGerald's (D) campaign has imploded, essentially guaranteeing incumbent John Kasich (R) retains his throne.
As Ukraine and Russia met today for peace talks, Russian regular soldiers were discovered and captured inside Ukraine. "Wait a minute. This isn't where I parked my tank," one said with feigned surprise.
Israel and Palestine have agreed to a long-term ceasefire. Are you holding your breath?
The National Republican Senatorial Campaign put out an arcade-style computer game. Your character is an elephant, you jump on the heads of "taxers," and then you wonder if this is really the GOP's best bid to prove that it's "with it."
Follow Reason and Reason 24/7 on Twitter, and like us on Facebook. You can also get the top stories mailed to you—sign up here.