Cops Shoot Suicidal Kansas Teen Sixteen Times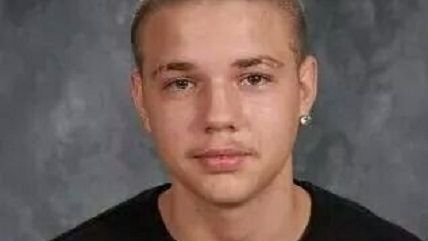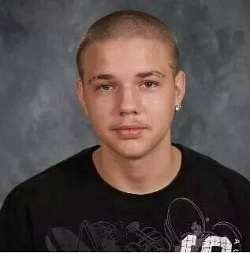 Another body in the "war zone" cops operate in. Via KCTV in Kansas City:
Ottawa police were called about 7:50 p.m. on Saturday to Orscheln Farm and Home at 2008 S. Princeton St. on a report of a person reportedly armed with a gun.

Deputies with the Franklin County Sheriff's Office also responded to the call.

When officers arrived, they made contact with the person, later identified as Joseph Jennings, in the parking lot.

During the encounter, officers with the Ottawa Police Department and Franklin County Sheriff's Office were involved in a shooting.

Jennings was treated at the scene for gunshot wounds and transported to an Ottawa hospital where he later died.

"Why did it take them shooting him 16 times at least for them to bring him down and go and take care of what they needed to take care of?" Jennings' aunt, Brandy Smith said.

Ottawa Police Chief Dennis Butler said officers did what they were trained to do.

"They reacted based upon the training that they've been given from the academy," Butler said. "We were thankful that no officer was injured from protecting themselves from risk of great bodily harm."
Jennings' aunt insists the 18-year-old was unarmed but might have made a movement cops mistook as reaching for a gun. Jennings was suicidal and had just left the hospital three hours earlier—she says she yelled at police not to shoot and that they know the teen, who police dealt with the day before. She says her husband tried to intervene to tackle Jennings but cops wouldn't let him.
Cops won't comment while the Kansas Bureau of Investigation investigates the shooting. The county attorney reportedly told Jennings' aunt they "certainly feel bad for your loss."
The police chief claims cops were protecting themselves from bodily harm, a condition under which he says it is legal for police to use deadly force.