Teens Create "Five O" App to Report Police Brutality, Rate Officers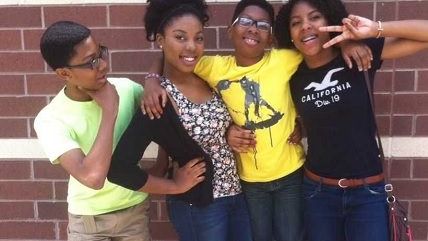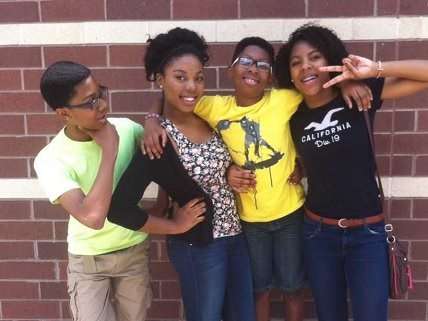 As more information comes out surrounding the death of Michael Brown during an encounter with police, it fuels more speculation. The failure of the Ferguson Police department to deploy body cams already reportedly in their possession, the lack of dash cams in cop cars, the lack of communication with Brown's family about the circumstances surrounding his death all contributed to protests that have been ongoing since the shooting of Brown last Saturday. Police reportedly seized a cellphone from a witness to the shooting who may have caught a portion of it on film. That video has not been released by cops.
The ability to record cops while they're on the job has become more widespread than before with the ubiquity of cellphones in modern society. Cops have resisted this, from ignoring the law as written when violating bystanders' right to film their interactions to seizing cellphone video for evidence. Yet videotaping cops is likely to exonerate them more easily in certain situations as well. One study found complaints about alleged police brutality down 88 percent after the introduction of body cameras. Despite the laws protecting it, residents' right to film cops will only be as powerful as the tools that can protect it.
Two teenagers in Georgia have created an app called "Five O" that lets users report police brutality, and rate officers. Via Business Insider:
Five-O lets users submit the details of any incident of police abuse and rate the specific officer. The app also has community boards for different counties so that users can communicate and plan responses to any difficulties with local police.

The idea is to collect data that users can then bring to community activists, the media, and other forms of law enforcement. That way, it's not just "he said, she said," Caleb said.

And they're hoping to illuminate both the negative and the positive interactions users have with police officers. They want the good examples to serve as motivation for officers to do better.
As Apple trademarked, "there's an app for that." It wouldn't be surprising if eventually this app, or another like it, also included the ability to upload images and video as they're taken. The teens, Ima Christian,16, Aisha, 15, and Caleb, 14, have their own app development company, Pinetart Inc.