Bergdahl Finally Telling His Story, Quartet of Gay Marriage Cases Heard, Ebola Deaths Top 900: P.M. Links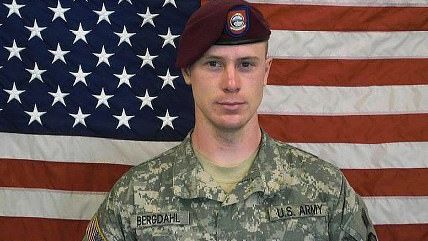 U.S. Army

Sgt. Bowe Bergdahl is finally being interviewed by the Army today regarding the manner by which he left post in Afghanistan and ended up in the clutches of the Taliban five years ago.

A panel of federal appeals court judges in Cincinnati is hearing arguments about four separate states' gay marriage recognition bans today. The cases come from Ohio, Tennessee, Michigan, and Kentucky.
Deaths attributed to the Ebola virus have topped 900. Saudi Arabia is now investigating a potential case.
Missouri executed its seventh death row inmate for the year today. It's the first execution since it took two hours for Arizona to drug a guy to death.
Everybody is worrying that Russia is going to invade Eastern Ukraine any minute now, though they've been worried about this happening for quite some time.
The Republican National Committee is siding with Uber against regulators as a fundraising effort.
Follow us on Facebook and Twitter, and don't forget to sign up for Reason's daily updates for more content.