NYC Doubles Down on Petty Law Enforcement: Respecting Authority is What Democracy Is About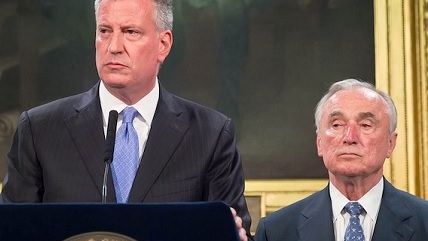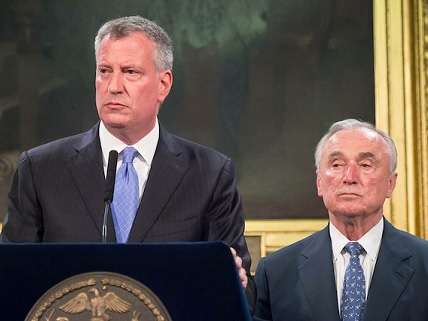 As New York City continues to produce bad news it's becoming harder and harder to feel sympathetic for the residents subject to the abuses of its government. New York City's mayor and police commissioner have announced that, despite the death of a man taken into police custody because of suspicion he was selling untaxed cigarettes, the city's police force (the world's seventh largest army!) won't re-examine how aggressively they enforce minor legal infractions. Via Gothamist:
According to Mayor [Bill] de Blasio and Police Commissioner [Bill] Bratton, the NYPD will continue to strictly enforce laws against loosie [loose cigarettes] peddlers and subway dancers. "I can understand why any New Yorker may say, that's not such a big deal," de Blasio said. "But a violation of the law is a violation of the law."

Commissioner Bratton added, "It's important that when an officer does approach you to correct your behavior, that you respect them. That's what democracy's all about."
Keep voting for progressives if you want, New York City, but don't expect things to change. New York residents weary of their overbearing government and its abuses should heed the warning of Malcolm X, who made a home in New York City in the later part of his life: "if you form the habit of taking what someone else says about a thing without checking it out for yourself, you'll find that other people will have you hating your own friends and loving your enemies." The disaster that Bill De Blasio is showing himself to be so soon after a rather decisive (if low voter turnout) victory makes Malcolm X's warning that much more relevant. It wasn't the Tea Party that killed Eric Garner and it wasn't the Tea Party that supported the kind of laws that lead to confrontations like the one police had with Garner in the first place either.