Excuses for Police Militarization: 'You can't put a price tag on keeping someone safe'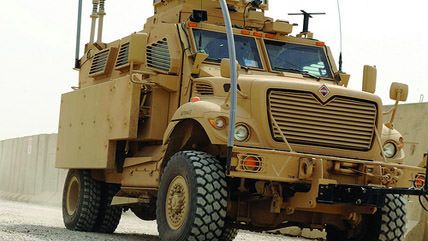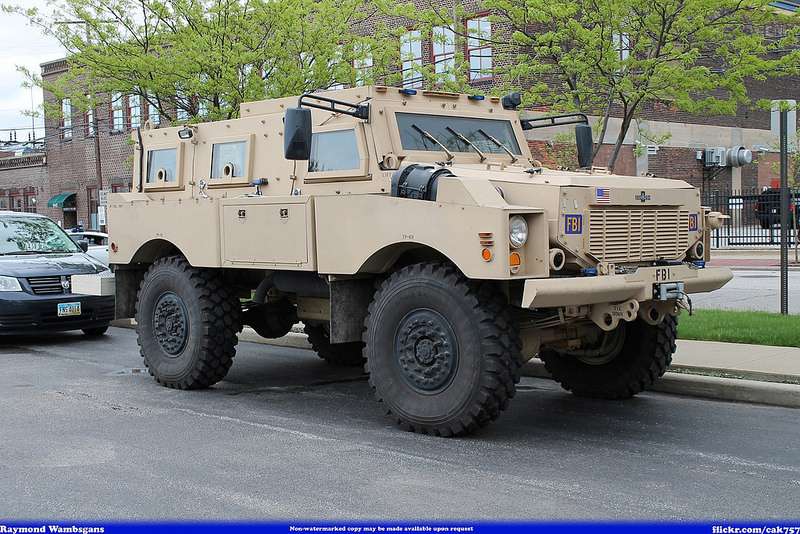 Pocatello, Idaho is a quiet place. It's home to little more than 50,000 people and it's got low crime rates. The Pocatello Police Department seems to think it's much more dangerous, as they just purchased a behemoth of a war machine: a mine-resistant, ambush protected (MRAP) Caiman, which weighs about 15 tons.
Such vehicles were designed with asymmetrical combat against Iraqi insurgents with roadside bombs in mind, not patrolling sleepy towns. But, when the Iraq War wrapped up and the military learned that MRAPs were too top-heavy for the mountainous terrain in Afghanistan, they started shipping them back to American soil.
Police Chief Scott Marchand gave a peek into his fantasy with his new tool: "This is not just a SWAT ride. What we want to do is get everybody patrol-trained. So, In the middle of the night, 2 o'clock in the morning, you have somebody down, you have an officer down… anybody can get in and get there for the rescue."
All a local police force has to do is pay for shipping. Hundreds of thousands of dollars new, the Pocatello PD got theirs for just $6,000.
And it's the price that they're focusing on. "You can't put a price tag on keeping someone safe," Master Patrol Officer Nick Edwards told KPVI News earlier this week. But then he kind of contradicted himself by noting that they opted not to get one when the price was higher. "The police department looked at possibly getting one of these back in 2007. You're looking at $300,000 to purchase an armored vehicle like this to protect guys. You can get this for next to nothing. It was very minimal to obtain a vehicle like this."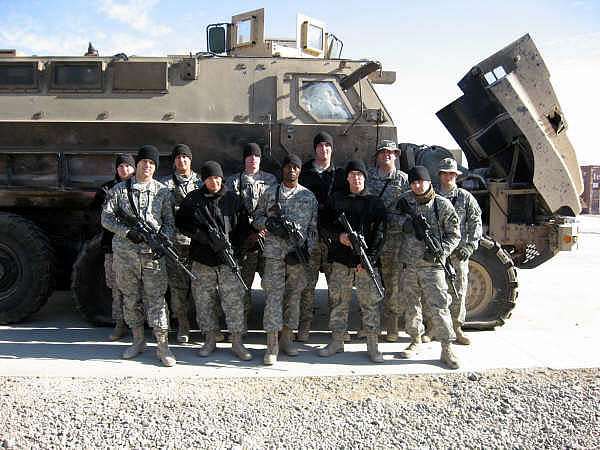 Either way, what Edwards means when he says "keeping someone safe" is "police officer." Whether they're being terrorized by a no-knock raid or actually losing their life in one, countless Americans in just about every state are not being kept safe by the militarization of America's police equipment and tactics.
But what the hey, why would someone expect cops care about bookish concepts like "militarization"? A Springfield, Illinois sheriff who just got to whip out his MRAP for the first time in a "standoff" with a man in a trailer dismissed questions about militarization say, "You know, militarization of local law enforcement is something politicians need to worry about, not at our level. We're worried about protection, safety and security of the people in the county."