Biden to Putin: 'I Don't Think You Have a Soul'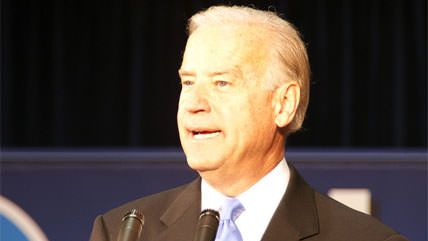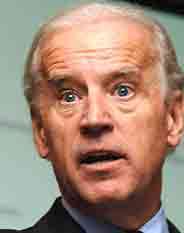 Vice President Joe Biden once got, like, this close ("a few inches from his nose") to Russian strongman-in-chief Vladimir Putin and do you know what he did?
"I said, 'Mr. Prime Minister, I'm looking into your eyes, and I don't think you have a soul,'" Biden assures he said in 2011. He recalled the encounter for The New Yorker's Evan Osnos, who today published 13,000 words on the vice president, with a focus on his role in the Obama "administration's handling of the most vexing national-security problems," like Ukraine and Iraq.
Reuters picked up the story and deems "Biden's assessment [to be] in stark contrast to that of former U.S. President George W. Bush, who famously said after his first meeting with Putin in 2001: 'I looked the man in the eye…I was able to get a sense of his soul.'"
Apparently, last year Biden also called it like he saw it again and told Ukraine's soon-to-be-ousted President Viktor Yanukovych, a Putin crony, that he looked "like a thug."
These lines are funny and seem worthy of a comic book (or The Onion), but they hit the ground with a big, fat so what? The second-in-command admits, President Obama "sends me to places that he doesn't want to go." None of his gibes or gambols helped him help Ukraine until after Yanukovych's kleptocratic policies had already driven the nation's economy into the ground and left the people desperate enough to stage a revolution. Biden's clairvoyant insight into Putin's heart couldn't stop Russia from invading and annexing Crimea and oppressing its minorities, or from facilitating a war in eastern Ukraine, where the wanton killing has become an international crisis.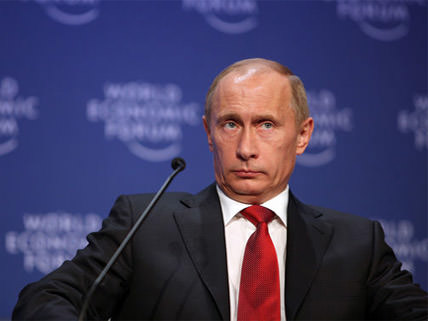 Osnos's hype about 2016's longest-shot candidate is tempered, but if having a list of almost-got-ems in such a massive profile is the best Biden can muster, one needs to wonder little why he isn't a stronger candidate.
Osnos only indirectly questions the veracity of Biden's tales of calling out corrupt Slavic leaders, but he does touch on the vice president's career-impeding "record of … exaggerations and plagiarism" and excuses it as "the excesses of a man who wants every story to sing, even at the risk of embarrassment."
The writer more favorably suggests that Biden has been a cool, anti-war voice within the administration, "in favor of ending two wars, no matter how unresolved," which actually doesn't sound so admirable given the current deadly mess of Iraq. 
Here you can read all about the apparent difficulties Biden endures, like the "restrained splendor" of his private cabin on Air Force Two: There's only one proper guest chair in it. Alternatively, you can just read the top 15 Bidenisms Politico pulled out of the piece.