Watch the NYPD Choke a Guy to Death Over Alleged Black Market Cigarettes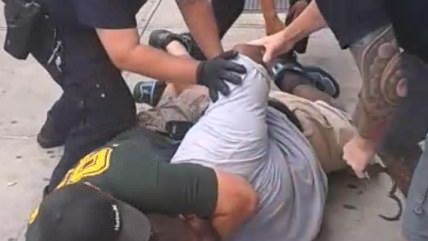 (Cell video via New York Daily News)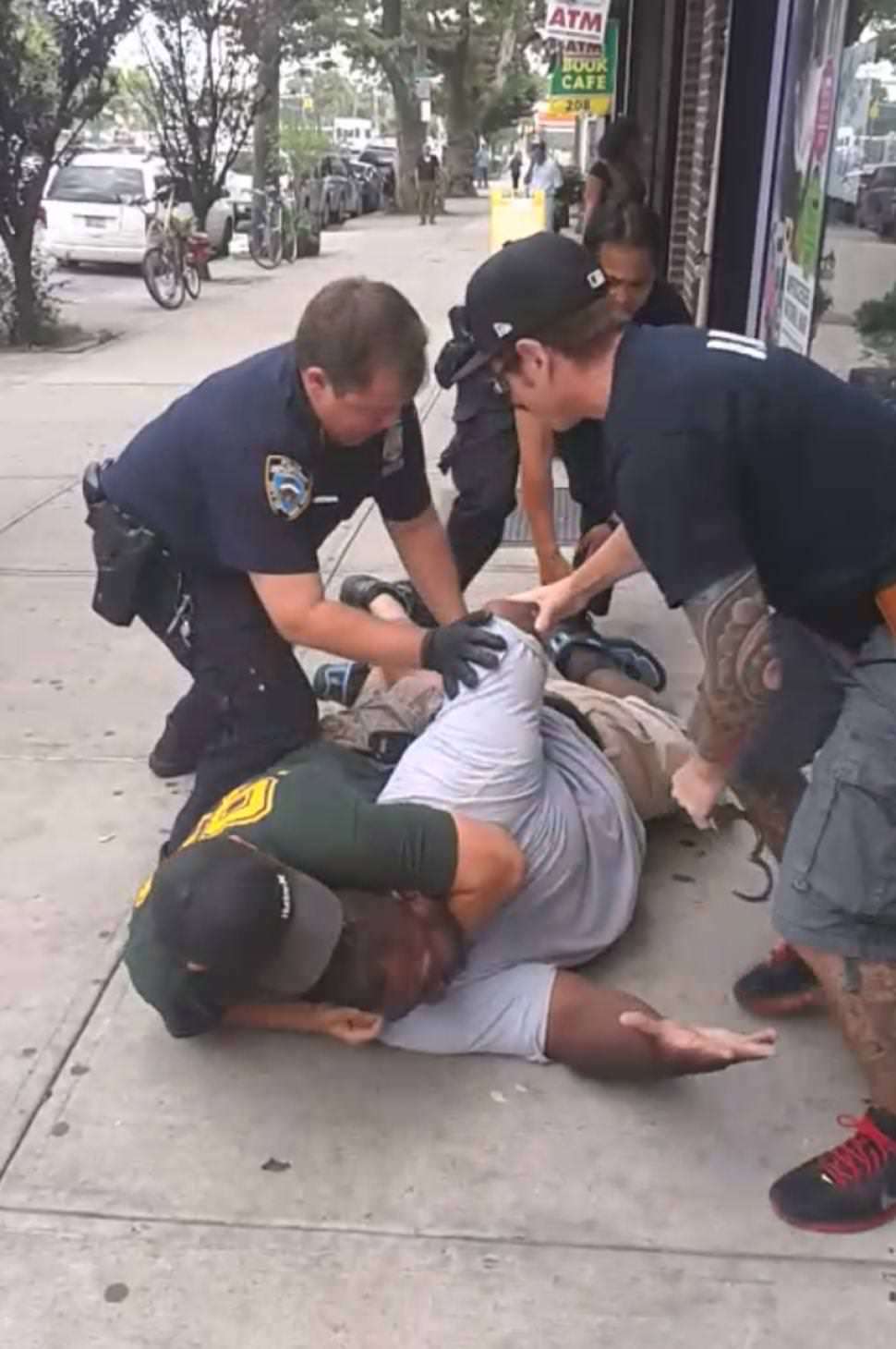 Eric Garner, 43, said he was just breaking up a fight. New York Police Department officers said he was selling untaxed cigarettes and tried to arrest him. When he refused to cooperate, police jumped on the 400-pound Staten Island man, put him in a chokehold, and forced him to the sidewalk. He complained loudly that he couldn't breathe as a pack of police kept him held down. Then, according to the police, he went into cardiac arrest and died at Richmond University Medical Center.
The arrest was caught on video and has been posted by New York Daily News, who also spoke to Garner's wife. She and family members claimed he didn't have any cigarettes on him at the time of his arrest:
Officials confirmed that NYPD Internal Affairs officers launched an investigation Thursday night.

Records show Garner was due in court in October on three Staten Island cases, including charges of pot possession and possession or selling untaxed cigarettes.

Esaw Garner said her husband was unable to work because he suffered from a host of ailments, including chronic asthma, diabetes and sleep apnea.

Garner's mother, Gwen Carr, 65, added, "I want justice."
Watch the video here.
Reason writers have repeatedly made note that skyrocketing cigarette taxes have increased the size and scope of the black market for the little cancer sticks. Read about it here.