U.S. Government Creates a Catchy Anti-Immigration Propaganda Song for Central Americans. It's a Hit!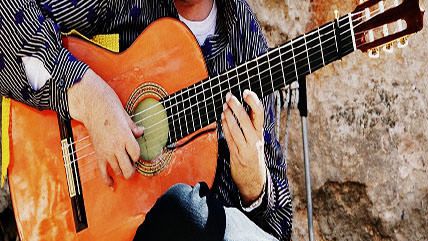 (Credit||| Raúl A.-/ Flickr Creative Commons)
U.S. Customs and Border Protection (CPB) has conjured up quite the catchy tune in an effort to dissuade any more immigrants from illegally crossing the U.S.-Mexico border.
The Daily Beast reports that the the CBP commissioned the creation of a song called "La Bestia," or "The Beast," which tells a tale of violence and death set to catchy upbeat music. The beast "refers to the notoriously dangerous freight train upon which thousands of migrants ride from Southern Mexico" to the U.S. border.
And it's a hit, too. People in Honduras, Guatemala, and El Salvador call local radio stations to request the song. It's currently played by 21 radio stations.
Some of the lyrics translated from Spanish:
"Migrants from everywhere, entrenched along the rail ties. Far away from where they come, further away from where they go. They call her the Beast from the South, this wretched train of death. With the devil in the boiler, whistles, roars, twists and turns."
This is not the first time CBP has taken a melodic approach to propaganda. In 2004, the agency created a campaign "to spread awareness about the dangers of the Sonoran desert" though which many would-be migrants must pass. The campaign included distributing a CD of five songs to Mexican radio stations.
The agency recently announced plans to launch a new million-dollar campaign to discourage families from sending their children across the border.