UPDATED: Cop Shoots 17-Year-Old Boy Who Answers Door, Nothing Else Happens GBI Says "Case File" Still Open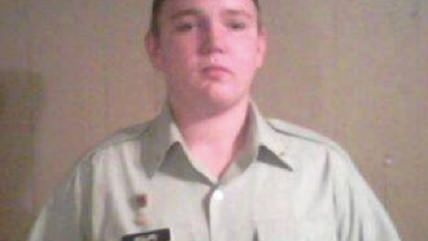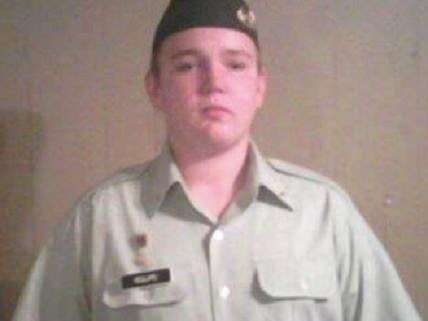 In February, Beth Gatny of the Euharlee, Georgia, police department fatally shot 17-year-old Christopher Roupe after the boy opened the door for the officer. Gatny was at the residence to serve a probation warrant for Roupe's father. Police claimed the 17-year old pointed a gun at the officer but the family insisted he was holding a Nintendo Wii controller. One witness said she saw the cop sobbing into her hands after the shooting.
In April, a grand jury recommended the District Attorney, Rosemary Greene, take action, finding the use of deadly force was not authorized. The DA's office said it would collect additional evidence and return to a grand jury. Unfortunately you can probably guess what happened next. Via WSB-TV in Atlanta:
The District Attorney's Office for the Cherokee Judicial Circuit presented a proposed indictment charging Gatny with involuntary manslaughter and reckless conduct. However, the grand jury did not find sufficient evidence for the case to proceed to trial.

"Because the Grand Jury has determined that the actions of Officer Gatny did not rise to the level of a criminal offense, this concludes the involvement of the District Attorney's Office in this matter," District Attorney Rosemary Greene said.
Gatny, who had been with the Euharlee Police Department less than a year, was fired from her previous police job, in Acworth, Georgia. While there, among other things, she apparently shot a suspect while he was trying to remove his backpack, believing he was going for a gun. She was fired for exhausting her medical leave.
The Georgia Bureau of Investigation (GBI) completed its investigation into the shooting sometime in April and sent the results to the DA. That report does not appear to have been made public but Reason has placed an open records request for the final report.
UPDATE (2:19 p.m.): The special agent-in-charge at the GBI's Legal Services responded to our request by advising us that the report is contained in a case file that is open, and so by law "not subject to dissemination until the investigation is concluded." That may include "prosecutorial actions and the appeals process."