Florida Principal Backs Charter School Conversion, Gets Demoted to "Sorting Crayons"
(Credit|||laffy4k/Flickr Creative Commons)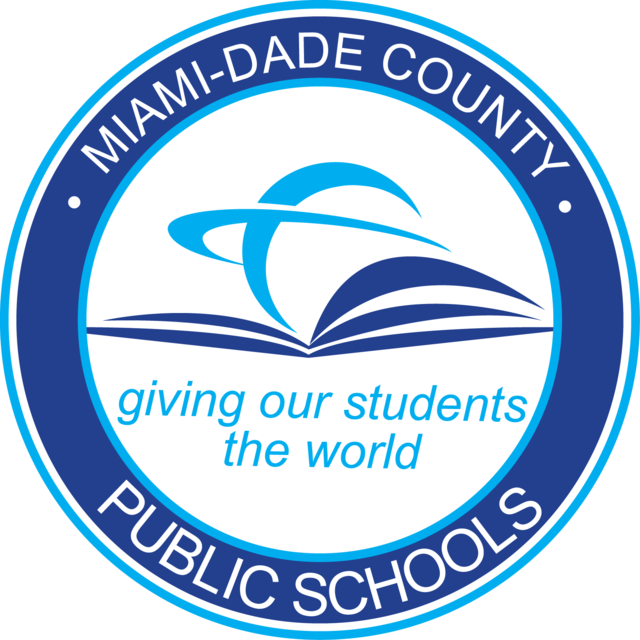 When the principal and assistant principal of a Florida public school for severely disabled students proposed converting Neva King Cooper Educational Center into a charter school, the Miami-Dade school district retaliated by demoting them to positions where they spent their days sorting crayons and removing staples from stacks of documents.
Last week a judge ruled in favor of the school's former Principal Alberto Fernandez, former Assistant Principal Henny Cristobol, and a third school employee, agreeing with the plaintiffs that the school board had indeed violated a Florida statue that "prohibits district school boards from taking certain acts of reprisal" against school employees because of their involvement with establishing a charter school.
Florida law allows for public schools to convert to charter schools through a balloting process and subsequent application. In doing so, the principal is bestowed with the power to initiate the balloting process to show that at least 50 percent of the teachers and 50 percent of the parents support the conversion.
But the school would never get to the balloting process—even though a school meeting comprised of faculty, parents, and the community voted unanimously to initiate it.
Instead, the district blocked every attempt of the principal and vice principal to move forward with the idea.
The stonewalling began after the school board learned of the principal's interest in the conversion. The district director of special education "warned Dr. Fernandez, quite ominously, that 'repercussions' would follow."
The school board then stationed district-level employees full time at the school under the guise of fielding "questions from faculty about the conversion." The faculty was intimated by their presence as the district employees behaved "more like sentries then members of high-level management whose purpose was to field inquiries."
Over the next few months, the school board held meetings with faculty and parents where it continually warned employees that they would lose their health insurance and other benefits (They, of course, failed to mention that even if converted the school could continue to offer such benefits.) and told parents the idea was "was a foolhardy and doomed endeavor."
A teacher present at the one such meeting testified that it was "a Pearl-Harbor like bombardment of the negatives."
A few months later, Fernandez and Cristobol were told they were to receive "alternative assignments" while the board conducted an investigation into their conduct regarding the conversion.
Fernandez, a principal for 14 years, was involuntarily transferred to the Miami-Dade County Public School's "Stores and Mail Distribution" where his responsibilities consisted of "sorting and packaging crayons; organizing car keys; packaging small mops; and sorting mail."
Assistant Principal Cristobol, who had been employed at the school for 15 years and holds a master's degree in educational leadership, was transferred the county "Department of Transportation, Vehicle Maintenance" where he spent his time "scanning a pile of documents."
With no other assignments to perform, Mr. Cristobol spent the remainder of each workday (approximately seven hours) sitting in a small, sparsely furnished room.
Eventually, after "pleas for additional work" he was permitted to conduct inventories of auto parts.
A lower-level school employee who had under instruction of the principal conducted research on converting to a charter school was also involuntarily transferred to a new position.
Ms. Ramirez spent the entirety of her first week removing staples from seemingly endless piles of documents—items she was required to scan during the remainder of her assignment. Not surprisingly, Ms. Ramirez was troubled by the menial nature of these new duties, which were plainly incompatible with her professional qualifications (a master's degree in early childhood special education) and years of experience. Indeed, Ms. Ramirez was so distraught that she would occasionally retreat from her work area to the restroom, where she would cry in solitude. 
After all three filed complaints with the Florida Department of Education, the Education Commissioner ruled:
For the first time in Florida's history that there was probable cause a district had retaliated against its employees for pursuing a charter school conversion.
The judge has recommended that Florida Department of Education order the district to pay the attorney fees of the plaintiffs and $10,000 in lost bonuses to Fernandez.
The biggest losers, though, are the students at Neva King Cooper who lost out on the possible benefits that converting to a charter school would have brought them. 
Instead the district has created a chilling effect for any public employee who dares to consider backing a charter school conversion, and the school board got exactly what it wanted: Neva King Cooper Educational Center is still a traditional public school.