No One Told Obama About the Alleged Double Agent in Germany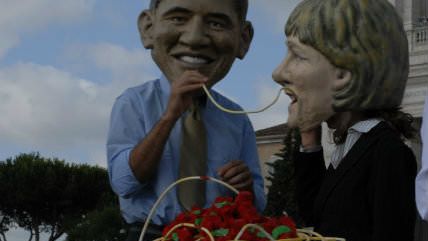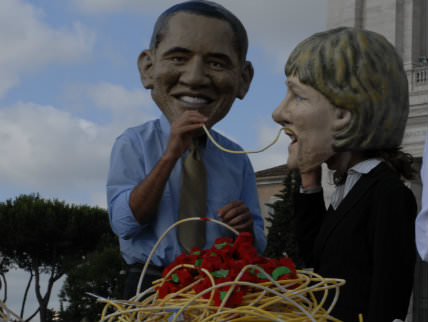 President Barack Obama was, apparently, completely out of the loop last week when an alleged double agent working for the CIA was caught in Germany's intelligence agency.
The claim raises some eyebrows, and if true, is pretty embarrassing for the commander-in-chief. He was on an already-scheduled phone call with Germany Chancellor Angela Merkel last Thursday, just hours after suspect was arrested. The New York Times reports:
Merkel chose not to raise the issue during the call. …

What is particularly baffling to [White House] officials is that the CIA did not inform the White House that its agent — a 31-year-old employee of Germany's federal intelligence service, the BND — had been compromised, given his arrest the day before the two leaders spoke. According to German news media reports, the agency may have been aware three weeks before the arrest that the German authorities were monitoring the man.

A central question, one American official said, is how high the information about the agent went in the CIA's command — whether it was bottled up at the level of the station chief in Berlin or transmitted to senior officials, including the director, John O. Brennan, who is responsible for briefing the White House.
The 31-year-old suspect was, apparently, gathering information on a German committee that was investigating American surveillance on Germans. German officials say he sold 218 secret documents for 25,000 euro ($34,000).
A second alleged spy, whose case according to BBC is "more serious" but believed to be "not connected" to the first, was also discovered recently and was being investigated yesterday. Whether or not Obama was informed about this one is unknown.
The Associated Press reported earlier that the German government today asked the latter suspect to leave the country.
German Interior Minister Thomas de Maiziere, who has been outspoken about the two-part spy scandal took a jab at the U.S. "If the situation remains what we know now, the information reaped by this suspected espionage is laughable. However, the political damage is already disproportionate and serious."
German officials have expressed indignation about the revelations and many reports have emphasized the tension this puts on U.S.-German relations, but given how much the two nations collaborate with each other on spying, it's hard to know how much of an impact this scandal will ultimately have.
For more Reason coverage of this scandal, click here and here.