Medicaid Made $14.4 Billion in Improper Payments Last Year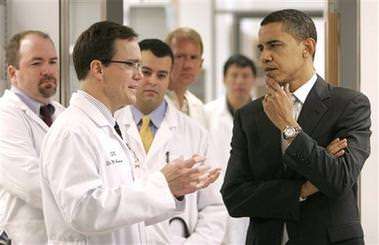 For the Government Accountability Office (GAO) has designated Medicaid, the joint federal-state health program for the poor and disabled, as being a high risk for fraud.
But despite years of attention from the government watchdog, the program continues to waste billions annually on fraud, abuse, and other forms of improper payment.
In the 2013 fiscal year, the agency says in a new report, Medicaid spent about $431.1 billion—about $14.4 billion of which was improperly spent.
That's actually down from the previous year, when the program spent $19.2 billion improperly. But the fact that it's still so high—that's nearly the total amount that Obamacare will likely pay out in subsidies for private insurance this year—mostly serves to reveal how big the problem is.
Of course, Medicaid looks positively thrifty when compared with its bigger sibling, Medicare. The health program for seniors improperly spent $49.9 billion in 2013, a nearly 12 percent increase from 2012.
Even for the government, with its giant budgets and loose attitude toward wasteful spending, this isn't pocket change. And it's likely that similar sorts of payment mistakes will continue under Obamacare, which is already paying insurance subsidies for roughly 2 million people whose applications had inconsistencies. Indeed, the GAO report warns that Obamacare's Medicaid expansion could further complicate the already complex, state-level program integrity efforts for the program. The most straightforward way to shrink fraud and abuse in these giant, complex health programs is to shrink the programs themselves. Instead, we've expanded them, and made more opportunities for improper spending in the process.