Cop Who Shot Cats in Front of Kids Now Shoots Raccoon in Front of Kids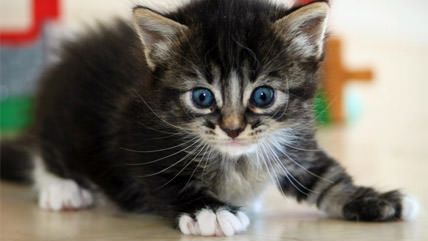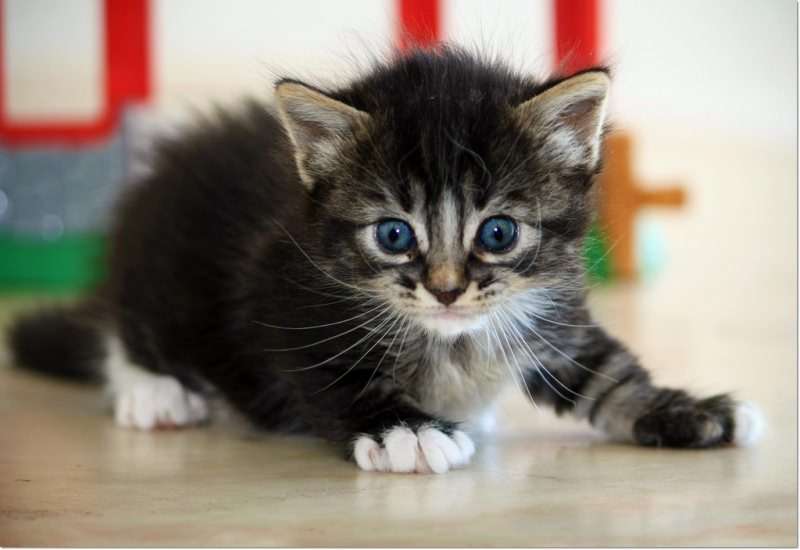 If you went to see Maleficent or Godzilla or some other fantasy film, and the antagonist, instead of being supernaturally evil, shot five kittens in front of a group of children and then later shot an already-trapped baby raccoon in front of another group of kids, you'd probably leave the theater rolling your eyes at how unrealistic and senselessly cruel the character was. Unfortunately, the real world features a lot of outrageous behaviour as well as a humane officer named Barry Accorti who has apparently never come across the word overkill.
The Chronicle-Telegram reported earlier this week on the latest animal executions by the SWAT-commander-turned-humane-officer in the sleepy suburb of North Ridgeville, Ohio:
"This isn't the Wild West, you don't just pull out guns and shoot them, especially not in front of kids," Tim Sherrill said about an hour after one of the city's animal control officers shot and killed a young raccoon on his neighbor's property.

Sherrill, who was at work, said two other boys, also believed to be 10 years old, reportedly witnessed the shooting along with his son, Jordan.

The children were playing on the neighbor's property with that man's grandson, when the shooting occurred Monday, according to Sherrill.

"I own a gun myself," Sherrill said. "I can understand this up to a point … that they have to put animals down, but you don't do it in front of kids. I'm an adult, and I don't want to see it."

Police Chief Michael Freeman offered a different version of events, maintaining the raccoon was not shot near any children or dwellings by Humane Officer Barry Accorti, who estimated he shot the animal at least 70 yards from any house.
It's the word of the chief of police against a resident as to what happened, but this wouldn't be the first time the neighborhood has complained about Accorti's apparent behavior. Almost one year ago exactly, the officer left a group of kids "screaming and crying" and found himself under fire for taking the same extreme measure when called to remove feral cats from a family's yard.
The fact that he chose to shoot them, said a representative of the Ohio Society for the Prevention of Cruelty to Animals, was "new ground for us. We've dealt with a lot of humane societies and animal control officers, but I can't imagine an officer from any county in Ohio shooting kittens."
Despite multiple protests, the department last year deemed Accorti's actions appropriate and didn't punish him.
What's not at issue so much is that Accorti has killed these animals—feral animals get put down all the time—but how he publicly handles the situations and that his supervisors are essentially unfazed. Unfortunately, the citizens who pay Accorti's salary have no way of knowing if their next animal nuisance situation will turn into an excessively violent display of police power.