The Slow and Glorious Death of America's Worst School System
Per-pupil spending of $27,500 hasn't helped Camden's schools.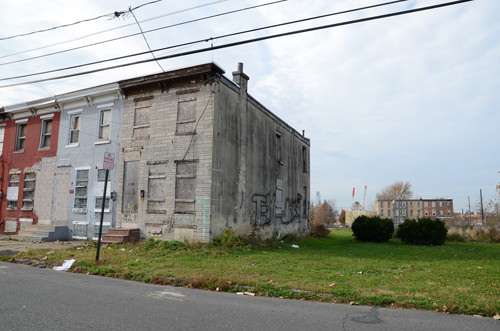 The public school system is at "Def-Con 1," warned the mayor of Camden, New Jersey, the poorest and most dangerous city in America. In an open letter to the governor, the mayor described "horrendous conditions" in the schools, warning that the situation had "reached a critical stage." Camden's school system "relegates too many of our young men to criminal careers" and "lifetimes of dependency," he wrote.
That letter was dated 1998, but it could have been written yesterday. Then-Mayor Milton Milan (his heart wasn't entirely in the right place, as he was later jailed for corruption) complained of aging school buildings and collapsing ceilings; Camden Superintendent Paymon Rouhanifard recently found that school buildings "are often in disrepair and no longer adequate as educational sites."
Twenty-three years ago, crusading ex-Marine Gordon Sunkett stood on a six-foot platform for more than 60 consecutive hours to draw attention to out-of-control violence in Camden's schools; on a recent listening tour, Superintendent Rouhanifard found that "half of elementary school students say they don't feel safe going to the bathroom or walking in the hallways." In 1998, researchers at Rowan University caused waves by reporting that 50% of Camden students dropped out of high school; last year, Camden's dropout rate was 49%.
"Nothing ever changes in Camden," says Derrell Bradford, the executive director of NYCAN, an education reform nonprofit. "It's a great human tragedy."
Camden's school system can't be saved—but it can disappear. Every year, more students flee the city's dangerous and dilapidated schools for privately-run public charters that do a much better job at keeping them safe and preparing them for the workforce. In New Jersey, charters siphon money away from the traditional school system, which is one of their best features.
Within the next decade, the Camden school district is on course to enter a death spiral, sending the city the way of New Orleans, which has replaced almost all of its traditional schools with charters. Paymon Rouhanifard, who's wisely made improving school safety his first concern, is probably the best superintendent Camden has ever had, but he won't be able to turn around the school system. Rather, he's the perfect man to turn out the lights.
Let's dwell for a moment on what didn't work in Camden: showering the schools with money. In 1981, New Jersey's Education Law Center (ELC) filed Abbott v. Burke, a landmark case aimed at forcing the Garden State to boost aid to poor school districts. The lawsuit reflected the worldview of the ELC's executive director Marilyn Morheuser, a former nun and NAACP organizer, who believed endemic poverty could be solved with boatloads of government money. Gov. Thomas Kean (R-N.J.) and his schools commissioner Saul Cooperman challenged the ELC's lawsuit on the grounds that giving more funding to school districts with a record of "mismanagement, waste, and corruption" could perversely make matters worse for poor kids. Morheuser, a gifted litigant, prevailed in court, and New Jersey changed its funding formula so the poorest districts now get the most money.
And nothing changed.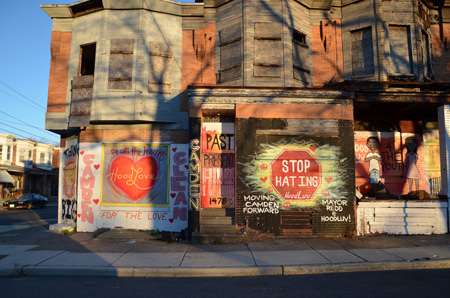 In 2013-14, per pupil spending in Camden was a staggering $27,500, or more than $9,000 above the state average. A recent article in the The Philadelphia Inquirer offered a glimpse at how Camden's school system could receive so much money and yet remain so impoverished. In 2013, the district spent $5 million on textbooks and technology, but many of those resources never made it to the classroom, leaving teachers to conduct online fundraisers for their basic needs. The city has an almost unmatched 4-1 student-employee ratio and 9-1 student-teacher ratio, but some classrooms are wildly overstaffed while others are wildly understaffed. That's because the teacher's union contract doesn't allow the district to make staffing decisions based on need and merit. When the district laid off 206 employees earlier this year, the most senior and well-paid teachers kept their jobs, and the lowest paid staffers were axed, in accordance with the district's collective bargaining agreement with the union.
Fed-up Camden parents played a major role in launching New Jersey's charter school movement. In the early 1990s, Gloria Bonilla-Santiago, a professor at Rutgers who'd spent time as a social worker in Camden and observed first hand what was happening in the schools, began developing an idea for LEAP, an independent community school that would stress local decision making, parental engagement, merit pay, and wrap around social services.
As Bonilla-Santiago recounts in her recent memoir, The Miracle on Cooper Street: Lessons from an Inner City, she hired two parents to go door to door to recruit support from the community. A group of about five hundred Camden parents, many unemployed and on welfare, became Bonilla-Santiago's "foot soldiers in the school reform battle," she writes. Bonilla-Santiago found that the most important issue for Camden's parents was school safety, though most "couldn't even dream or speculate about [a safe school] because they had never experienced it."
When the state began considering passage of a charter school law, Bonilla-Santiago courted the support of Sen. John Ewing (R-16th District), who became a key backer of the bill. During hearings on the law, Bonilla-Santiago and her cadre of Camden parents made frequent trips to the state capital, packing the legislative chambers.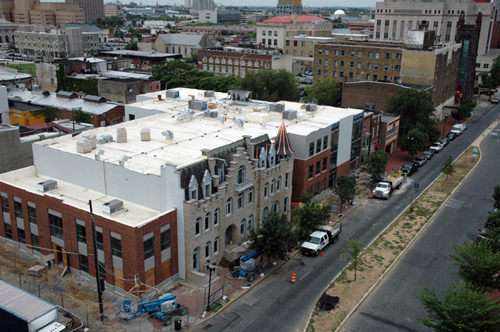 In 1995, LEAP Academy became one of the first charter schools authorized in New Jersey. Today, the school has 1,500 students occupying a complex of five modern buildings in downtown Camden. There are about 1,200 hundred kids on a waiting list. In its most recent state performance report, the school posted a 96.8 percent four-year graduation rate and had zero dropouts. LEAP kids don't post exceptional test scores—for example, not a single student scored above the 1550 benchmark on the SATs—but an impressive 98 percent of juniors and seniors took the college achievement tests. By comparison, at Camden's traditional Woodrow Wilson High School only 26 percent of juniors and seniors took the SATs or ACTs.
LEAP spends about about $15,000 per pupil, or $12,500 less than the Camden school district. "We've proven that it's not about the money," says Bonilla-Santiago.
Today, there are 10 charter schools operating in Camden, serving 4,250 students, or 27 percent of all Camden's public school kids. That's up from 22 percent the prior year. In the fall, three new charters are slated to open, with ambitions of eventually serving a combined 9,600 students. That would turn Camden into an all-charter city.
Both New Jersey's 1995 charter school law and the 2011 Urban Hope Act—a law that created a second school authorization process and has put Camden's charter movement on steroids—require traditional school districts to transfer funding to charters on a per-pupil basis, so the money follows the kid. The annual transfer payment from the Camden City School District has more than doubled in the past three years to a projected $72 million this coming school year—and it will keep climbing.
Why are charter schools better than traditional public schools? They're not necessarily. The only difference is that charters have the autonomy to devise approaches that are tailored to the particular needs of their students without having to abide by blanket mandates handed down from main office bureaucrats. And if they fail, they'll close. The idea is to mirror the creative destruction of a private market. There may be some elements of the traditional school system that parents decide are worth salvaging. Camden's two magnet high schools, for example, are looking into breaking away from the district and becoming charters.
New Jersey still exerts far too much control over charters—for example, test scores are the primary criteria for judging a school's performance—which could undermine their efforts to serve the needs of students and parents. A safe and nurturing environment for students isn't always reflected on a bubble sheet, which is why market demand should be the sole criteria for determining if a school stays open.
Mayor Milan's 1998 warning letter may still apply to Camden schools today. Let's hope that 16 years from now, there won't be a school system to generalize about.