U.S. Reiterates $18 Million Aid to Ukraine After 400-Man Border Attack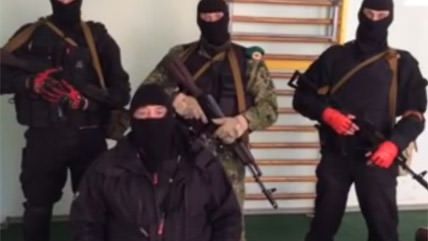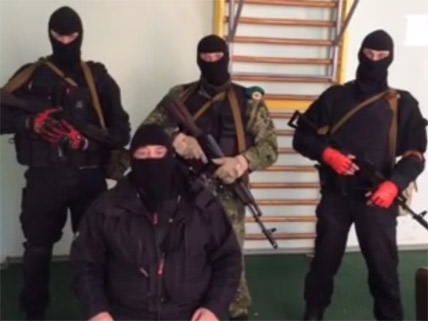 Pro-Russian militants staged a predawn 400-man attack near Ukraine's eastern border today, prompting the U.S. government to reaffirm its support for the unstable nation.
The Associated Press (AP) reports on the battle, which took place at a border guard base and persisted into the afternoon:
Serhiy Astakhov, the spokesman for the border guard service, [said] that a preliminary assessment indicated that five rebels were killed and eight wounded in the attack on the walled compound on the western fringes of Luhansk, a major city not far from the Russian border. He also said seven servicemen were wounded, three seriously. …

An AP reporter saw at least one dead rebel soldier about a kilometer (half-mile) away from the base. Fellow fighters approached and broke into tears as they viewed the body. One insurgent said the dead man was a leading rebel commander.
The militia was armed with rocket-propelled grenades. Whether or not they were part of a larger, coordinated offensive is unknown, but in another city, Sloviansk, rebels apparently laid landmines around power plants and in yet another, Donetsk, they kidnapped a local newspaper editor.
Assistant Secretary of Defense for International Security Affairs Derek Chollet said at a press conference today that the Luhansk attack is "a further example of the destabilizing activities that we believe are supported by Russia in the east." He reiterated at a press conference this morning that the U.S. has pledged $18 million toward "strengthening our long-term defense cooperation, especially in helping Ukraine build a highly effective armed force and strengthening its defense institutions." The State Department maintains that the funding, which was first announced in May, will only be spent on "non-lethal security assistance." According to the Kyiv Post, though, Chollet also hinted that the U.S. may provide "more aggressive help" to Ukraine after today's attack.
On Wednesday, President Obama will meet with President-Elect Petro Poroshenko, who has requested direct military aid to rebuff the forces.
For its part, Russia offered "humanitarian aid" to eastern Ukraine last week. The Ukrainian government rejected this and maintains that Russia is engaged in "undisguised aggression" against Ukraine. The situation increasingly looks like an all-out war. Rebels recently shot down a military helicopter, and although Russia officially denies it, some militants claim themselves to be part of a Chechen "savage unit" on official orders. One Russian official shrugged this off saying, "We can't control where our citizens go."
Here is a video of a fighter seemingly dragging himself to safety. Below is a video allegedly from the early hours of today's attack: