Cleveland Cops Indicted For Car Chase That Started Over Nothing and Ended With a Fatal Police Shooting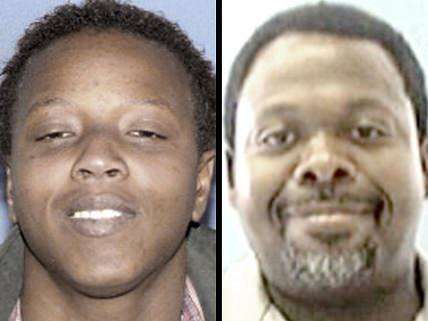 Six cops from the Cleveland Police Department (CPD) were indicted on charges related to a car chase that began when a cop likely mistook the sound of an engine firing for gun shots and ended with 13 cops firing 137 rounds into the car, killing Timothy Russell, the unarmed driver, and Malissa Williams, his passenger.
Five of the cops were charged with dereliction of duty. They are supervisors accused of allowing the chase, which involved up to 104 of the 227 cops on duty at the time, to get out of control. The sixth cop, Michael Brelo, was charged with manslaughter. He is accused of standing on the hood of Russell's car after the chase and firing at least 15 shots through the windshield. Sixty three cops were suspended for up to ten days last year, although that included none of the 13 cops involved in the actual shooting, who were then under investigation. One supervisor was eventually fired.
As an animation created by the Ohio attorney general's office showed, 12 other cops fired 122 shots at the car, with one cop shooting 49 rounds, but none of them were indicted. The county prosecutor explained that Brelo's actions were "a stop-and-shoot—no longer a chase-and shoot," and that the "law does not allow for a stop-and-shoot," citing a recent Supreme Court decision that found in favor of cops using deadly force to end a car chase.
In its report, the Associated Press called Russell and Williams "suspects," even though no evidence was found that either of them had fired a weapon toward an officer (the claim that began the deadly chase), nor even that anyone had fired any gun in the vicinity of the cop who claimed he heard it. They were neither suspected nor accused of any specific crime by the gaggle of cops who pursued them—merely of trying to elude them.
The city of Cleveland asked the U.S. Department of Justice to review police policies after the chase and shooting. That review continues.