'Prostitution Diversion' at Church
Sex worker stings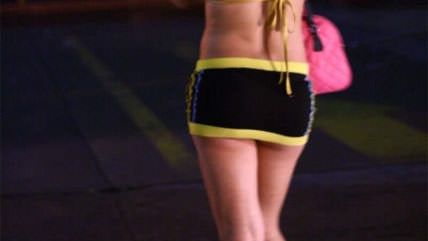 Arizona police have been busting prostitutes in mass stings. But instead of taking them to jail, cops are depositing the sex workers at Phoenix's Bethany Bible Church. There, they are greeted by a pastor, more cops, and a bevy of social services options-mental health, drug treatment, housing. They're also informed they can avoid arrest by signing up for intensive life coaching from Catholic Charities.
Welcome to Project ROSE, Phoenix's controversial "prostitution diversion" program. The initiative, launched in 2011, is a collaboration between Arizona State University and the Phoenix Police Department, with assistance from Catholic Charities, the Phoenix prosecutor's office, and community groups such as Healthcare for the Homeless. The project's backers say its mission is to help sex workers rather than lock them up. But opponents say Project ROSE-an acronym for Reaching Out to the Sexually Exploited-is coercive, ineffective, and the same old criminalization masquerading as an outreach project.
At the church, sex workers are denied lawyers, because they're not officially under arrest-yet. They're told they can avoid charges by completing the diversion program, which includes 36 hours of class time and group counseling. Those who refuse or don't meet eligibility criteria (prior arrests are disqualifying) face anywhere from 15 to 180 days jail time, under Arizona's mandatory minimum sentencing for prostitution. Costs are unclear. Authorities say that Project ROSE has no specific budget, because they don't break out costs for on-duty cops and city attorneys. Only about 30 percent of the 366 sex workers picked up under Project ROSE so far have successfully completed the diversion program.