Banner Banned
School censorship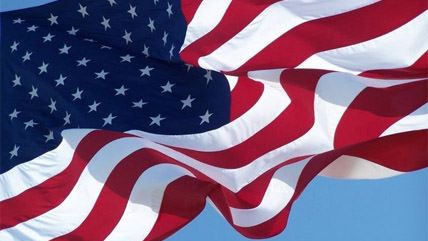 Public schools may wave American flags outside, hang them in classrooms, and ask their students to recite the Pledge of Allegiance every morning, but a federal court has ruled that sometimes a school may actually censor students from displaying the stars and stripes.
At the center of the controversy is Live Oak High School in Morgan Hill, California. On Mexican-American holiday Cinco de Mayo in 2010, a small group of students wore clothing emblazoned with Old Glory to school. They were told by school officials that they had to turn their shirts inside out because the educators feared conflict between white and Latino students, as had apparently happened on previous occasions. The students challenged the order in a civil rights suit in court.
In February, a three-judge panel of the U.S. Court of Appeals for the 9th Circuit unanimously upheld the decision. As a result of the Supreme Court's decision in 1969's Tinker v. Des Moines Indep. Comm. School Dist., administrators have clearance to censor speech if the expression of said speech could result in violence or disruption at the school. That the American flag is a common symbol in American schools was not relevant.
"School officials anticipated violence or substantial disruption of or material interference with school activities, and their response was tailored to the circumstances," the court's ruling noted. "As a consequence, we conclude that school officials did not violate the students' rights to freedom of expression, due process, or equal protection."