Trouble 'Adjusting' to Sexual Assault May Be Getting U.S. Military Members Booted Without VA Benefits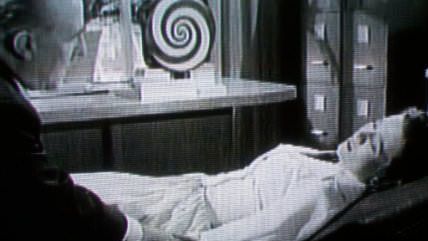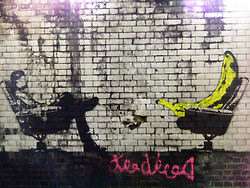 Are dodgy diagnoses being used to save the military money on mental health care? That's the charge from some legislators and activists, who say U.S. service members with post-traumatic stress disorder (PTSD) are being diagnosed with and discharged for "adjustment disorders" instead, and that this is especially true for those who report being sexually assaulted.
What's to gain from the latter diagnosis? The question is probably better phrased, "What's to lose?" For the U.S. military and government, adjustment disorder diagnoses provide a way to lose benefit obligations.
Because adjustment (and personality and mood) disorders are considered preexisting conditions, the Department of Veteran's Affairs (VA) isn't required to cover veterans' treatment for these conditions as it would be for veterans' discharged with PTSD. Under a law enacted in 2008, veterans with PTSD get an honorable discharge and medical care.
Rep. Mike Coffman (R-Colo.) introduced a provision to the annual defense authorization bill—passed by the House May 22—that would give service members discharged with mental illness an opportunity to appeal the military's diagnosis.
"As a Marine Corps combat veteran, I cannot accept the fact that combat veterans have been discharged who were clearly suffering from PTSD," Coffman said in a statement. "They were not only denied treatment before being discharged, but because of the type of discharge they received, did not have access to mental health care after they left the military."
Coffman's provision was accepted* by the Rules Committee, along with a provision from Rep. Jackie Speier (D-Calif.) that would require the inspector general of the Department of Defense (DOD) to review all personality and adjustment disorder designations given to service members who report sexual assaults.
"The personality disorder designation often is used as a tool to retaliate against survivors for coming forward," Speier's amendment said. She also says that the adjustment disorder diagnosis is used in the same way.
It's impossible for you or me to determine whether the bulk of adjustment disorder diagnoses are justified. But there's no doubt they're increasing. From The Washington Times:
According to a Vietnam Veterans of America study, the military discharged 31,000 service members because of a personality disorder from 2001 to 2010.

But after lawmakers and the press reported on the high rate of such disorder diagnoses tied to sexual assault cases, the number dropped—and the number of adjustment diagnoses began to rise.

In the Air Force, for example, personality disorder discharges went from more than 1,200 in fiscal 2007 down to just over 100 two years later in fiscal 2009, according to a Yale Law report. Adjustment disorder discharges in the Air Force spiked over that same period, increasing sevenfold.
General mental health care trends could be at play, but the extent of this shift doesn't seem to belie totally good-faith diagnostic efforts. More believable to me than a coordinated plot to discredit rape victims, however, is that this could be a ploy to save the VA and other federal agencies money. (I don't doubt that discrediting or shushing up assault complaintants is sometimes a welcome side effect.)
Regardless of why adjustment disorder diagnoses are rising, the diagnosis is a strange one for soldiers who report sexual assault. Being sexually assaulted can obviously produce lingering psychological trauma, and surely this is severe enough in some cases to warrant military discharge. But severe, negative, post-assault responses would seem to be a very classic form of PTSD.
"It's likely that if the person doesn't have symptoms when they enter the military and then is exposed to traumatic stress—the two classic ones in the military are combat and sex assault—it's most likely PTSD," psychologist David L. Kupfer told The Washington Times.
"When you look at the numbers, it does seem like there is some financial incentive affecting the diagnosis of people who are showing symptoms after exposure to trauma."
Adjustment disorder is also a type of stress-related mental illness, with symptoms including anxiety, depression, crying spells, anger, feeling overwhelmed, and trouble sleeping, according to the Mayo Clinic. But it's triggered not by discrete, traumatic events but relatively commonplace life changes, such as moving, starting at a new school or job, ending a relationship, etc.
It's a diagnosis for people who have a high degree of trouble coping with new circumstances—the Diagnostic and Statistical Manual of Mental Disorders ("psychiatry's bible") describes it as "marked distress that is in excess of what would be expected from exposure to the stressor." Are military psychiatrists suggesting that sexual assault is a standard part of military life, one which some people just have a pathologically hard time adjusting to? It sure seems that way.
To be clear, the adjustment disorder diagnoses aren't only going to those who report being sexual assault victims. For example: During a deployment to Iraq in 2008, former Army Pfc. Michael Nahas survived two roadside bomb explosions and one rocket-propelled grenade attack. He began feeling "anxious and guilty about people he believed had died needlessly," according to Veterans Today, and eventually attempted suicide. He was diagnosed with PTSD at the hospital, went back to his unit, and was given an administrative discharge for adjustment disorder.
And in November 2013, the Veterans Legal Services Clinic at Yale Law School filed a federal lawsuit on behalf of William Cowles. The suit claims Cowles, a 20-year veteran of the U.S. Army National Guard, was erroneously diagnosed with an adjustment disorder instead of PTSD, barring him from collecting military retirement benefits.
*Correction: An earlier version of this post said that Coffman's and Speier's provisions were among 136 defense bill amendments rejected by the Rules Committee.