Uruguay's President Lectures Americans on Cigarettes and Becoming a Bilingual Country
Recently signed a bill into law that legalized and regulated marijuana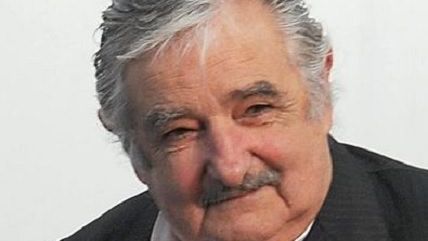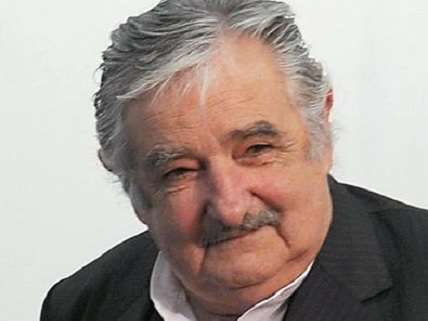 Marijuana was legalized earlier this year in Uruguay, where individuals are now permitted to grow up to six plants or buy 40 grams per month from the government. Uruguay's president, Jose Mujica, visited the White House today, deciding to lecture Americans.
Although he played a major role in getting the legislation passed in his country, he didn't talk about marijuana legalization. Instead he showed that the way the left approaches marijuana legalization often precludes greater freedom of choice in substance use and decisions about your body. Channeling his inner Bloomberg, Mujica went after cigarettes and cigarette companies. Via The Hill:
Mujica, a farmer and former guerrilla, said the world was in "an arduous fight" against "very strong [corporate] interests" who were promoting tobacco use.

"In the world, 8 million people are dying from smoking" each year, Mujica said, adding, "it's murder."

American tobacco company Phillip Morris is currently suing Uruguay for $2 billion at the World Bank's International Center for Settlement of Investment Disputes, arguing that a 2009 law requiring graphic health warnings on cigarette packs violates intellectual property rights.
Mujica reportedly wants President Obama to help with the lawsuit. The Uruguayan president then turned to immigration, avoiding policy specifics and instead addressing language. The Hill again:
"We live in a time when we need to learn English — yes, or yes?" he asked. "And you will have to become a bilingual country — yes, or yes? Because the strength of Latin women is admirable, and they will fill this country with people who speak Spanish and Portuguese, too."
Learning more languages is a plus for most people, and America is home to more than 400 languages, among the highest counts in the world. Americans will learn more languages when it benefits them, just as Mujica observed that Uruguayans and other non-English speakers have learned English for their benefit. It's a shame he can't extend that to marijuana and even cigarettes, and accept that people will buy and sell what they want to buy and sell more efficiently than government can mandate anything.