U.S. to Help Find Nigerian Girls, Lewinsky's Back in the News, No Drones in Parks: P.M. Links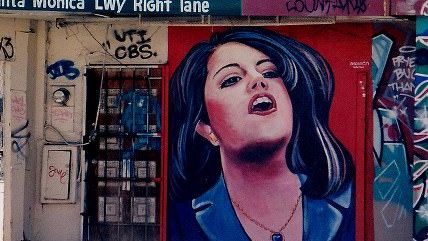 (waltarrrrr / photo on flickr)
Credit: waltarrrrr / photo on flickr

The United States will be sending a team to Nigeria to try to help find more than 200 girls kidnapped from their school by terrorist group Boko Haram.

Monica Lewinsky is now back in the news. She's written about her affair with President Bill Clinton in an upcoming issue of Vanity Fair. Hillary Clinton must be thrilled. Well, at least the next presidential election won't be rehashing stuff from the '60s and '70s again like it always seems to.
Missouri's lawmakers have thwarted the will of the Democratic governor, overriding his veto and implementing an income tax rate cut.
National parks in the United States are not allowing drones to soar and hover over their purple mountains' majesty. Some are being used to record beautiful videos, and we can't be having that.
Russia is instituting a ban on profanities in movies, stage performances, and the media. Fuck those guys.
An eighth-grade student at a Huntsville, Alabama, school claims she was suspended for opting out of Common Core standardized tests.
Follow us on Facebook and Twitter, and don't forget to sign up for Reason's daily updates for more content.