U.S. Deploying Security Team to Nigeria for Kidnapping Rescue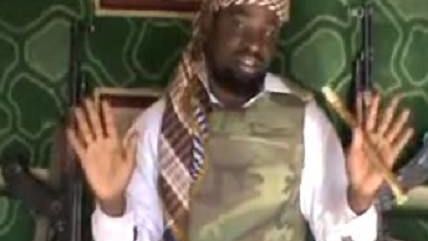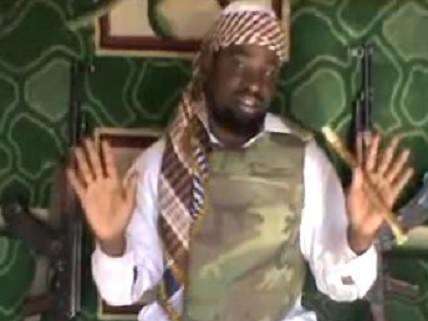 The militant Islamist group Boko Haram (loosely translated as "Western education is forbidden" in the local Hausa language) kidnapped eight more girls from the village of Warabe in northeast Nigeria shortly after its leader threatened to do just that and to sell the nearly three hundred girls the group has kidnapped.
The U.S. offered to send a specially formed rescue team to Nigeria, and urged the president of Nigeria to make a decision quickly after he reportedly "welcomed" the offer without definitively accepting it. According to The Nation of Nigeria, the president accepted the offer today:
The statement [from a presidential spokesperson] reads: "President Goodluck Ebele Jonathan Tuesday welcomed and accepted a definite offer of help from the United States of America in the ongoing effort to locate and rescue the girls abducted from the Government Girls Secondary School, Chibok three weeks ago."

"The offer from President Barack Obama which was conveyed to President Jonathan by the United States Secretary of State, Mr. John Kerry in a telephone conversation which began at 15.30 Hours today, includes the deployment of U.S. security personnel and assets to work with their Nigerian counterparts in the search and rescue operation."
Three years ago, shortly after the election of Jonathan Goodluck as president of Nigeria, Uche Chukwumerije, a senator from the north, suggested the rise of Boko Haram could have been fueled by the successful use of militants and insurgency in the Niger Delta in the south to win that year's election. The Nation reported at the time:
Chukwumerije, representing Abia North, is worried about what he calls the politicisation of militancy in some parts of the country aimed at achieving political objective.

The Senator expressed his views yesterday in a paper he presented at the 2011 Igbo Day Lecture at the Women Development Centre (WDC) in Abakaliki, capital of Ebonyi State…

Chukwumerije said: "The issue of militancy in the Niger Delta has yielded them (the Southsouth) the presidency. If you watch what is going on now, the politicised illegal activities of Boko Haram are a proper determination to win the second round of presidential election in 2015".

He accused other ethnic groups of using similar organizations, such as the Movement for the Actualisation of the Sovereign State of Biafra (MASSOB), to win the presidency.

He cited the OPC, the Movement for the Emancipation of the Niger Delta (MEND) and other youth groups in the Niger Delta as vehicles used by the Yoruba and the Niger Delta to win power.
The State Department stressed commandos, like the ones deployed in Uganda to capture Joseph Kony, would not be included on the team being sent to Nigeria. Whether the U.S. adds Boko Haram to the informal list of war on terror groups for which it has extended its military footprint on the African continent remains to be seen.