Ukraine: 'This Is War,' Says Former U.S. Ambassador to Russia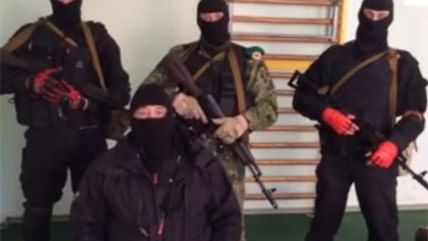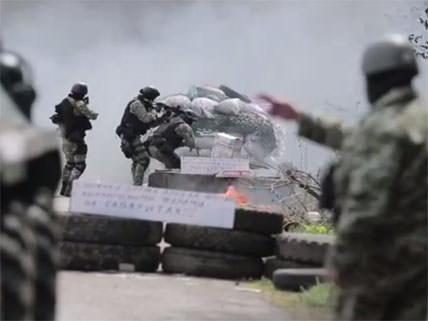 "This is real. This is war…. The last 24 hours was a major escalation," former U.S. ambassador to Russia Michael McFaul assessed of the fighting in Ukraine on Friday. This crisis situation persisted throughout the weekend and has spilled into today.
The Kyiv Post has a live timeline (local time) of the latest violence. Here are some highlights from today:
1:45 p.m. Ukrainian Interior Minister Arsen Avakov has announced that Ukrainian soldiers were killed in fighting with pro-Russian separatists on the outskirts of Sloviansk in northern Donetsk Oblast…. Avakov said that Ukrainian troops battled as many as 800 heavily armed separatists.

3:16 p.m. The Ukrainian Interior Ministry is reporting that four Ukrainian soldiers were killed and 30 more were wounded in fighting on the outskirts of Sloviansk on May 5.

5:01 p.m. Igor Strelkov, one of the separatist leaders in eastern Ukraine, told the Russian state media outlet RIA Novosti that "We lost around 10, including peaceful residents, and 20-25 were wounded."

5:33 p.m. Ukrainian counterterrorism forces disabled a coal train cars that Kremlin-backed rebels were trying to convert into an armored train by cutting slits to their sides adapted for firing.
Interim President Oleksandr Turchynov maintains that separatists are Russian-backed and that Russia "is at war" with Ukraine. His administration says that additional insurgent forces are sneaking into the country through Crimea, where the new Russian-leaning government is currently cracking down on the pro-Ukrainian political opposition.
Over the weekend, Ukraine's intelligence agency discovered sniper nests in the eastern city of Donetsk and "potentially radioactive" material possibly intended for a "dirty bomb" in a western city. Forty-two people, many pro-Russian protesters, were killed in clashes with counter-protesters in favor of Ukrainian unity in Odessa on Friday. The government declared that a new 400-man law enforcement arm will begin operating in the city following the failure of local police to quell fighting.
The Obama administration hasn't announced any progress since Saturday on its commitment to de-escalate the situation. Secretary of State John Kerry called Russia's foreign minister on May 3 about the successful release of seven foreign hostages held by separatists in Donetsk (though there are still 24 Ukrainian citizens being held hostage). The day before, President Obama had threatened more sanctions against Russia.
A German tabloid with a mixed reputation, Bild, reports that it "learned… from German security circles" that "dozens of specialists" from the CIA and FBI are in Kiev helping the acting government investigate financial corruption from organized criminals and the previous administration, though the U.S. agents aren't involved in the fighting.