Battlefield Ukraine: Separatists With Missiles Shoot Down Helicopters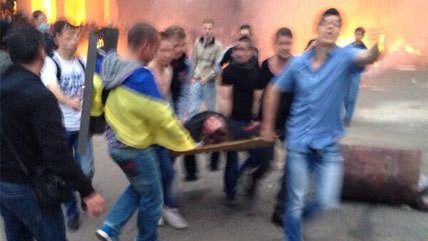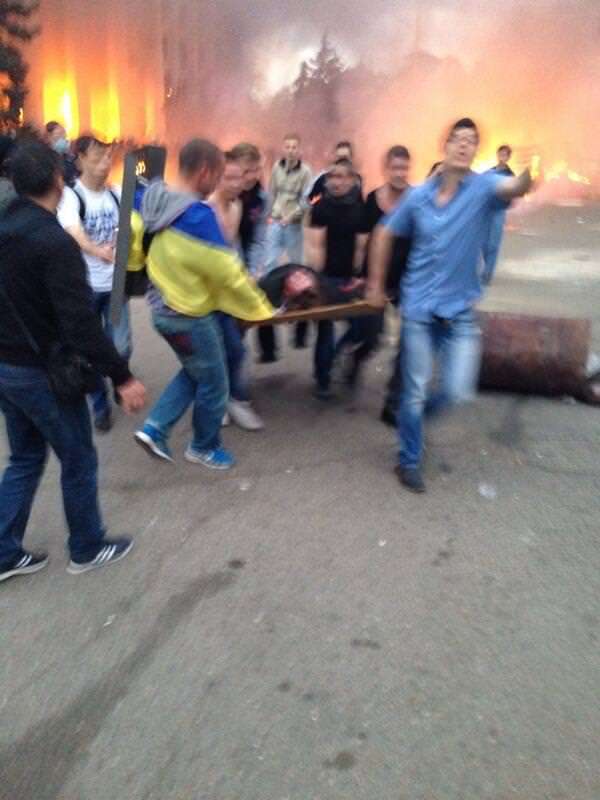 Eastern regions of Ukraine are battlegrounds today. The government in Kiev has launched a full-fledged offensive against pro-Russian militants, and there are reports of heavy casualties. President Barack Obama is meeting today with German Chancellor Angela Merkel to discuss the situation. The Putin administration has condemned the operation, saying Ukraine just extinguished any chance of a peaceful resolution to the crisis. The United Nations held an emergency meeting that included U.S. Ambassador Samantha Powers.
There is no official tally of casualties from the fighting in Donetsk and Sloviansk, but Ukraine's interim president, Oleksandr Turchynov, says the operation left "many insurgents dead, wounded and arrested" and accuses them of using human shields. He also claims that "armed saboteurs" from the Russian government were fended off at the border in the night.
Separatists, reportedly armed with surface-to-air missiles, shot down two military helicopters, killing two soldiers and injuring others.
In Odessa, there are ongoing clashes between pro-Russian and pro-Ukrainian protesters. Agence France-Presse reports three deaths from these skirmishes, and the Kyiv Post reports 20 injured. Moscow Times reporter Howard Amos is tweeting live updates and photos (images above and below) of additional injuries and deaths.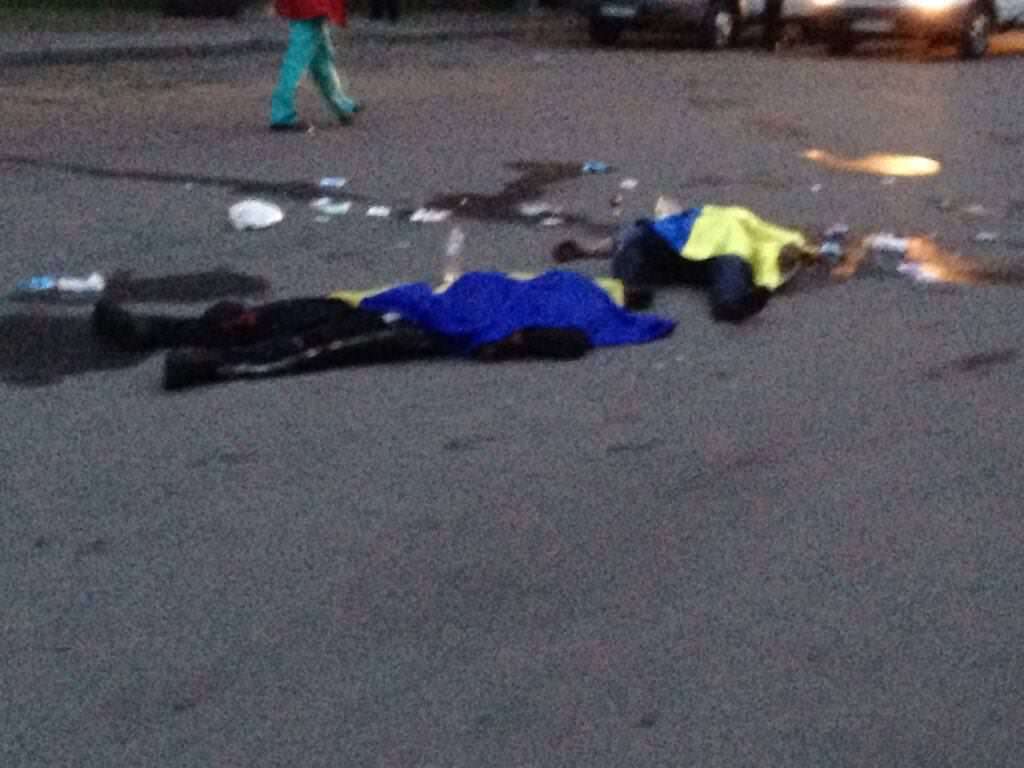 A Kremlin spokesman has stated, "While Russia is making efforts to de-escalate and settle the conflict, the Kiev regime has turned to firing on civilian towns with military aircraft and has begun a punitive operation, effectively destroying the last hope of survival for the Geneva accord." Yesterday Russia demanded that Ukraine remove any military presence from its own eastern territories or else face "catastrophic consequences."
Ukraine's Foreign Ministry counters that "despite calls of the international community, the Russian Federation has taken no steps to de-escalate the situation and fulfill the Geneva agreements. Russia strongly supports the terrorist groups that operate in the eastern regions of Ukraine, endangering civilians, seizing hostages and building the atmosphere of terror and violence."
Obama and Merkel both are threatening new sanctions against Russia, according to The Guardian.
Here's a video of the action in Odessa: