D.C. Wants to Lock Up Street Vendors for Code Violations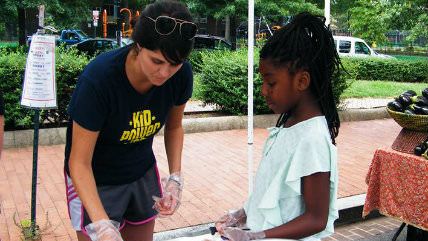 (Bloomingdale Farmer's Market/Facebook)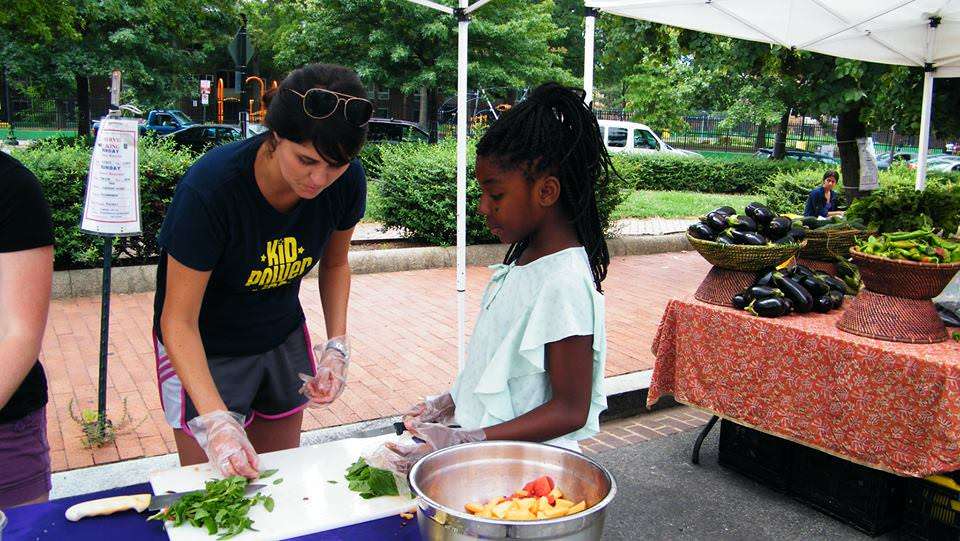 With the fourth-highest incarceration rate in the nation, Washington, D.C., seems like a place that needs more reasons to lock people up, right? Well, District Council members here seem to think so, anyway. This morning, councilmembers proposed criminal penalties for street vendors—including food trucks, farmer's markets, and ticket resellers—who don't comply with the city's labyrinth of licensing requirements, the R Street Institute reports.
Under the "Vending Regulations Amendment Act of 2014," considered this morning by the Council's Business, Consumer and Regulatory Affairs Committee, penalties for code violations could include fines of up to $300 and up to 90 days jail time for each violation. The Metropolitan Police Department would be tasked with enforcing these charges against those "illegally vending."
Illegally vending, of course, could simply mean failing to acquire all of the separate permits and certifications that different D.C. departments demand, or overlooking any of the vending code's 80-plus pages of rules. Washington City Paper details just a few of the regulations that local farmer's markets, for instance, face: 
In the past, most market organizers dealt primarily with the Department of Transportation, which gives out public space permits. If vendors planned to cook food, the market would also need a propane permit from the Office of the Fire Marshall. If they were weighing vegetables on scales, they'd get a visit from DCRA's Office of Weights and Measures.
That was before new, stricter code updates were enacted, mind you. 
Now all farmers' markets are required to get a new vending business license from DCRA, which costs $433 every two years. … The new rules also require every market to have a registered market manager on site at all times. That person must obtain a vendor employee badge from DCRA ($55) and a food handler's license from DOH.
The food handling license requires about 20 hours of time and an additional $200. But forego any of these things? Face the cops.
"Without criminal penalties, the District cannot take immediate, spot-of-the-violation action to remove an individual who is illegally vending," D.C. Mayor Vincent Gray wrote in an April 1 letter to the chair of the District Council. Gray added that criminalizing vending code violations would make it easier to penalize out-of-state vendors, who can't be deterred with loss of a D.C. driver's license or other city services.
Heaven forbid somebody comes selling peppers from Virginia without the proper Office of Weights and Measures paperwork! Produce is obviously only safe when you buy it from people who've properly paid off government bureaucrats not to arrest them for selling it.