SCOTUS Upholds Michigan Affirmative Action Ban, Sherpas Shun Mt. Everest, Another Police Shooting in Albuquerque: P.M. Links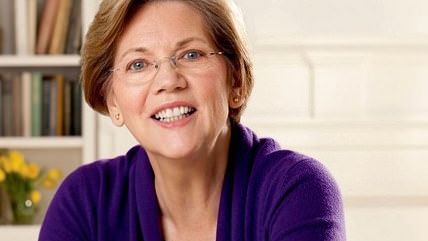 Metropolitan Books

The Supreme Court today upheld, 6-2, Michigan's ban on using affirmative action during the enrollment process for colleges.

Sen. Elizabeth Warren (D-Mass.) says she's not running for president in 2016, but her new book, A Fighting Chance, seems to read a lot like the kind of books put out by people planning runs for president.
After an avalanche killed 13 of their peers, sherpas have abandoned this year's climbing season at Mount Everest.
Russia is applying pressure to Ukraine by demanding the country prepay for Russian gas unless it starts paying down its debt.
Today marks 10 years since NFL player turned Army Ranger Pat Tillman was killed by friendly fire just weeks after arriving in Afghanistan.
Albuquerque, New Mexico, police officers shot and killed a 19-year-old woman during a chase. She's the third person killed by Albuquerque officers in five weeks. Police claim that she pulled a gun on them during a foot pursuit.
Follow us on Facebook and Twitter, and don't forget to sign up for Reason's daily updates for more content.